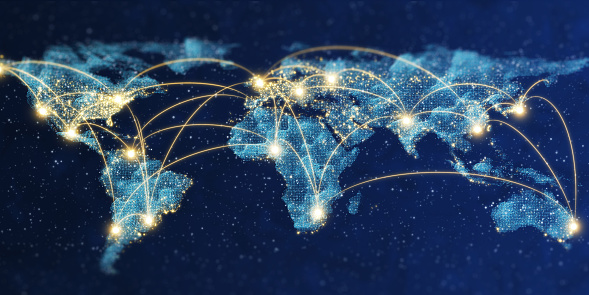 You've probably heard that networking is a critical activity during every phase of your career. Whether you're searching for a job, trying to advance your career, or just exploring your options, talking with other people about your job search or career goal is important. But this year the most common networking activities—such as an impromptu discussion at a professional event, or a coffee date with a current or former colleague—are difficult or impossible.
But that doesn't mean you have to put career networking on hold until the pandemic eases. In fact, this period when events are cancelled, many offices—and coffee shops—are open only in limited capacity, and plenty of people are working remotely can be a fertile networking time. Many people have more time to connect virtually now than they do when their days are filled with long commutes and/or meetings. And many may also prefer connecting via phone or video, as opposed to taking the time out to meet in person.
In short, it's an excellent time to kick start, ramp up, or simply continue your career networking. Below are five simple tips to help you.
Reach out to old contacts. Right now, many people are finding themselves with extra time and extra intentions to make that time meaningful. That means it's a great time to reach out to old classmates, colleagues, or friends and family that you don't often network with. You can check in and even ask them if how they've been able to network during the pandemic.
Experiment with a variety of networking methods. By now we've all had plenty of experience with online coffee meetings, video conferencing, and other social networking platforms. Think about the people you want to connect with and be thoughtful about which platform they might be best suited to—or even if there might be a platform you are familiar with that they might enjoy learning about. Then you can spend part of your time introducing them to something new, and part of the time discussing your career goals. If that doesn't seem like a good fit for some of your contacts, you can do something entirely different, like sending a handwritten note, or emailing an article you think they might enjoy. If it's someone in your local area, suggest meeting for coffee or a walk outside.
Polish your digital presence. Many people are now spending more time than ever on LinkedIn, Facebook, Twitter, or other social media platforms. Take advantage of that by making sure your experience and skills are highlighted on your own accounts. Sometimes being in the right place at the right time—or having your social media post pop up in the right place at the right time—is the key to being considered for new job or other opportunity. Not sure where to start updating your social media? Learn more about networking online.
Seek out online learning communities. Taking a class is not only a great way to learn new skills—and potentially earn a credential to highlight on your resume—it can also be a great opportunity to expand your network. Get started by exploring different options for short-term training.
Connect with professional associations. Professional associations offer another opportunity for expanding your contacts—along with your knowledge—in your field. Many professional associations host networking events ranging from national conferences to weekly meetups, but during the pandemic many have shifted their focus to online events. National organizations and local chapters exist for associations in hundreds of industries and occupations. Visit the Professional Association Finder to locate organizations in your field of interest.