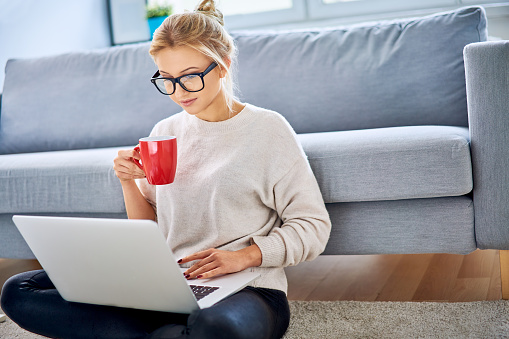 Seniors, this is not the graduation you planned.
However, graduation was always going to mark the end of one phase, and the beginning of new challenges and opportunities. While much has changed, the economy and the need for your skills and knowledge is growing, building, and bouncing back in new ways. Preparing for that is your new job.
Here are some recommendations to help you prepare:
Use your research skills to target your job search
What is happening in the industry you hope to enter? What are thought leaders from industry and professional associations in your industry writing about and talking about? How do they see needs for workers playing out in the upcoming economic recovery? Importantly, what are the skills they see as especially useful for the recovery? Then think about how your skills might relate to those needs.
Think about qualities you have that might be especially helpful for organizations right now. Business experts cite a strong need for collaboration, innovative thinking, communication skills, problem solving, adaptability, reliability. Consider how you have demonstrated some of these skills and note any examples of personal experiences that would show an employer your skills.
A number of industries are hiring immediately and growing in the current environment, including grocery, health care administration and support, order fulfillment and delivery, and more. A job that "scaffolds" to future jobs, building your skills and work experience, may be a good strategy now, even if it's outside your ultimate goal career. We should expect to see more opportunities that are part-time, temporary, contract, or gig work, as employers add positions.
If you are unsure of the type of work that is likely to suit you or your skills, take some career assessments, and research different careers to get a clearer idea of the kind of work you'd like to do.
Follow the proven steps of a successful job search
Get support and guidance
Connect with your college or university career center. Their focus is to help students and graduates find employment and succeed in the workforce, so take advantage of all the kinds of help they offer. Most centers offer help with resume development and critiques, guidance on developing your profiles and using social media to network, practice interviews, job search strategy advice, and listings for summer jobs, internships, and full-time jobs.

They also link closely with alumni who have volunteered to do informational interviews, give grads insights about a particular employer, or even hire graduates for internship and job opportunities. They are a very important resource.

American Job Centers (AJC) are located in every state. Many are currently offering virtual and phone-based services to help job seekers find work. Find an AJC in your area to contact for local job leads, resume and interview help and online job search classes and webinars.
Keep in mind that student loan relief is out there
Most federal student loans have been automatically placed into forbearance, which means no interest will be charged and payments are not due until after September 30, 2020. If you have a federal student loan, check out StudentAid.gov/coronavirus to see the latest guidance and options for student loan repayment.
This is not the case for private loans, however private lenders may be willing to negotiate a modified repayment plan. Contact them directly to discuss this. Check their websites as well; some are posting options for repayment such as payment suspension or waivers.
Class of 2020, we salute you and wish you all the best as you transition into your future careers!