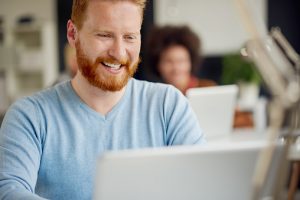 Are you ready to expand your workforce? Or maybe hire your very first staff person? To make your recruiting efforts successful, you'll want to start with a solid job description.
A well-written job description is one of the most important documents you'll use in recruiting and managing your employees. It defines the skills needed for the position, and it also describes how the position fits in to your overall structure. Beyond that, it contributes to overall HR success.
How can an accurate job description improve your HR success?
Once you've created a job description, it becomes the foundation for a wide variety of employment activities, including:
Compensation
Job specifications, ads, and internal postings
Pre-screening and employment interviews
Orientation and onboarding activities
Training and career development activities
Performance evaluations
General HR planning
How can you get started on creating or updating your job descriptions?
For help in writing or revising your job descriptions, CareerOneStop's Job Description Writer is a great place to start. With this tool you can:
Follow a step-by-step guide to building a comprehensive job description.
Retrieve and customize O*NET occupational data to include in your description.
Edit the job description to your desired length and specifications.
You can also contact your local American Job Center to connect with a Business Services Representative or other resource for help.  Also visit CareerOneStop's Business Center for more help with recruiting, hiring, and training a strong workforce.