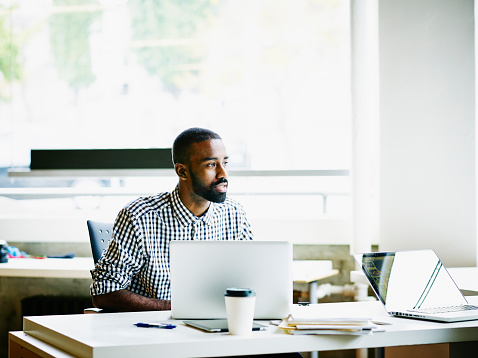 What is the Paycheck Protection Program?
PPP is a loan program offered by the U.S. Small Business Administration designed to provide a direct incentive for small businesses to keep their workers on the payroll. If you receive a PPP loan, the SBA will forgive the loan if all employees are kept on the payroll for eight weeks and the money is used for payroll, rent, mortgage interest, or utilities (at least 75 percent of the forgiven amount must have been used for payroll). Read about the specific requirements of the SBA's Paycheck Protection Program.
Is the Paycheck Protection Program out of money?
The SBA has already loaned the initial $349 billion in PPP funding. The federal government is expected to designate an additional $320 billion in funding within the next few days.
What if I already applied for a PPP loan but did not receive one?
If you've already applied but did not receive a loan in the first round of funding, it's likely you will be eligible for any newly authorized loan funding and will not have to re-submit a loan application. Check with your lender and the SBA's Small Business Guidance & Loan Resources for updates.
How do I apply for a PPP loan?
As of April 23, the SBA is not accepting new applications at this time for PPP loans. The federal government is expected to authorize new funds for the PPP within the next few days. Check the SBA's Small Business Guidance & Loan Resources for updates.
You can apply through any existing SBA 7(a) lender or through any federally insured depository institution, federally insured credit union, and Farm Credit System institution that is participating. Check with your local lender to find out if they are participating in the program. It's likely that additional lenders will be approved in pending federal legislation.
What if I already laid off my employees—can I apply for a PPP loan and rehire them?
Yes. You can receive the loan, rehire your employees and use the proceeds of the loan to pay for the payroll and other eligible costs. In order for your loan to be forgiven, you must rehire your employees by June 30, 2020 and maintain head count and pay levels for 8 weeks after you receive the loan.
If I receive a PPP loan when does the eight-week period start?
The eight-week period starts the day the money is deposited into your bank account.
Can the money be applied retroactively to pay past wages or other costs?
No, the loan funds must be spent for current or future eligible expenses.
What if I accept a PPP loan but can't maintain payroll after 8 weeks?
As long as you rehire or maintain payroll for 8 week after getting the loan and use the entirety of the loan amount to pay for eligible expenses, the loan can still be forgiven.
What if I'm an independent contractor or self-employed—am I still eligible for a PPP loan?
Yes, you are most likely eligible, but in order for your loan to be forgiven, any salary you pay yourself cannot be equal to the entire size of the loan and must be tied to net profits from last year. The SBA recommends discussing your particular circumstances with your lender.
Does the SBA offer any other loan programs for small businesses impacted by COVID-19?
Yes, the SBA offers the Economic Injury Disaster Loan (EIDL) program and the EIDL Emergency Advance. Learn more about SBA's Coronavirus Relief Options.
If I apply to the EIDL program can I still apply to the Paycheck Protection Program (PPP)?
Yes you can apply to both. However, when determining loan forgiveness under PPP, assistance you receive from EIDL is taken into consideration.
Where can I find more information about resources for employers and small businesses?
Visit CareerOneStop's COVID-19 Resources for Employers.