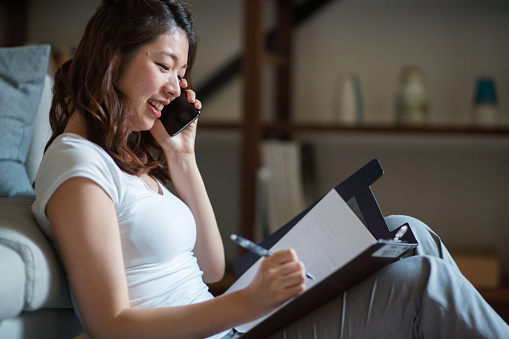 While some businesses have had to close their doors and lay off or furlough workers, other employers are in desperate need of workers and are actively engaged in recruiting and hiring employees. If you are searching for a job right now, there are a number of helpful ways to focus your efforts.
Job search tips for immediate hiring
There are some job bank searches that can be especially helpful right now for identifying immediate work opportunities in your local area.
The National Labor Exchange just launched a version of their job search tool to help users find jobs immediately, https://needajobnow.usnlx.com/. Search by keyword, job title, and location. Filter your results by date job was posted, company, and more.
Indeed.com is offering a search option for "immediate hiring." Enter "immediate hiring" in the keyword search and your location to find jobs available that employers have endorsed as having immediate hiring needs.
CareerOneStop's Job Finder tool. Look for openings related to shelter-in-place and social distancing or other impacts from the coronavirus, such as grocery store and delivery jobs.
As you explore job postings, you may want to pay special attention to how employers describe their accommodations or safety precautions to protect employees from possible exposure to the coronavirus. For most jobs, this will probably not be included in job postings, but could be a question to raise in conversations you have with hiring managers.
Need ideas for types of jobs to apply for?
For the time being, you may be unable to find work in your previous career. What do you already know how to do? Where is your previous job experience and how might it relate to the openings you apply for?
To get ideas for types of jobs to search for, visit mySkillsmyFuture and enter your previous job title. Your results will show other types of careers that use the same kinds of skills and knowledge. Or review a skills checklist to identify the skills you have already developed, and are likely to be needed by other employers.
Networking
You may be having more in-depth phone conversations with friends and family as you practice social distancing, or video chatting with friends and former colleagues you haven't seen for some time. This is a great time to let them know what's going on with your work life and ask for their ideas or help making connections to available jobs or companies you are interested in, as well as offering your help to them. Get ideas on what to say in a networking connection if you are unfamiliar or uncomfortable with asking.
While you're at it, this is the ideal time to establish or update your social media profiles, and ask a friend or previous co-worker to take a look at your profile and provide feedback on any improvements they might suggest. If you use LinkedIn to make employment-related connections, it can be worthwhile to join LinkedIn groups in your field or areas of interest, and identify employers to follow. You might also share relevant articles about your field and comment on articles you see posted.
Get employment help
Finally, connect with your local American Job Center (AJC) for hiring leads or tips on applying for work in your local area. Many AJC offices are offering virtual services during the coronavirus outbreak, and the AJC Finder has up-to-date information about how to contact staff for help while offices are closed. Many employers keep in touch with their local AJC for help recruiting workers for their open positions. Contact your local AJC for help online or by phone with 1:1 coaching, resume critiques, or other needs.