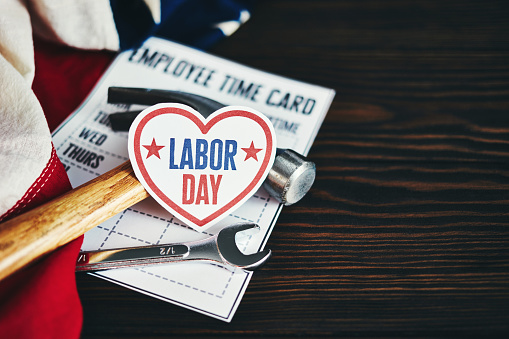 Labor Day is an annual celebration of American workers—and it's also a great time to take stock of the current state of the workforce. After an extraordinary year of labor market ups and downs caused by the pandemic, the U.S. labor market is experiencing a recovery, according to recent data from the U.S. Bureau of Labor Statistics.
In July 2021, U.S. employment (total number of jobs) increased by 943,000, and the unemployment rate fell by half of a percent to 5.4 percent. Those are positive signs of recovery, although overall employment is still down by 5.7 million, or 3.7 percent, from the pre-pandemic employment peak in February 2020.
Big employment gains this summer have been concentrated in leisure and hospitality, local government education, and professional and business services. Here's a round-up of the employment news by field:
Leisure and hospitality
Leisure and hospitality added 2.1 million jobs since January, which is about half of all nonfarm jobs added so far this year. This area saw strong job growth in July, with 380,000 new jobs added that month. The gains were in several areas:
Food services and drinking places (+253,000)
Accommodation (+74,000)
Arts, entertainment, and recreation (+53,000)
Local government education
Employment trends in education are hard to track, due to the normal school year ebb and flow. But in July, employment continued to increase in local government education (+221,000) and private education (+40,000).
Professional and business services
Employment in professional and business services overall is down by 556,000 since February 2020, but rose by 60,000 in July. This included gains in one area and relatively flat employment in two others:
Professional and technical services (includes industries such as accounting and bookkeeping services, management and technical consulting services, and scientific research and development services) (+43,000)
Administrative and waste services (includes temporary help services) (+20,000)
Management of companies and enterprises (-3,000)
Transportation and warehousing
The transportation and warehousing industry has recovered 93percent of the 575,000 jobs lost during the February-April 2020 recession. In July this year, it added a total of 50,000 jobs in the several areas:
Transit and ground passenger transportation (+19,000)
Warehousing and storage (+11,000)
Couriers and messengers (+8,000)
Support activities for transportation (+6,000)
Air transportation (+4,000)
Other services
Employment in the other services industry is down by 236,000 since February 2020 but increased by 39,000 in July. Gains included:
Membership associations and organizations (+17,000)
Personal and laundry services (+15,000)
Health care
After little change for several months, health care employment rose by 37,000 jobs in July. This included two main areas of growth and one area of decline:
Ambulatory health care services (+32,000)
Hospitals (+18,000)
Nursing and residential care facilities (-13,000)
Manufacturing
Manufacturing added 27,000 jobs in July, with two areas contributing to the gain:
Machinery (+7,000)
Miscellaneous durable goods (+6,000)
Information employment
Employment in information remains significantly lower (-172,000) than it was in February 2020, but it grew by 24,000 in July, with three-fourths of those jobs added in motion picture and sound recording industries (+18,000).
Financial activities
Since February 2020, employment in financial activities is down by 48,000, but in July the sector added 22,000 jobs. Most of the gain occurred in real estate and rental and leasing (+18,000).
Mining
Mining employment has risen by 49,000 since a low point in August 2020 but it's still down by 103,000 since a peak in January 2019. In July, 7,000 mining jobs were added, mostly in support activities for mining (+6,000).
Retail trade
Since February 2020, employment in retail trade is down by 270,000, and following two months of increasing jobs, it showed little change in July, with a total loss of 6,000 jobs. Job gains did occur in two areas:
Gasoline stations (+14,000)
Miscellaneous store retailers (+7,000)
Nonstore retailers (+5,000)