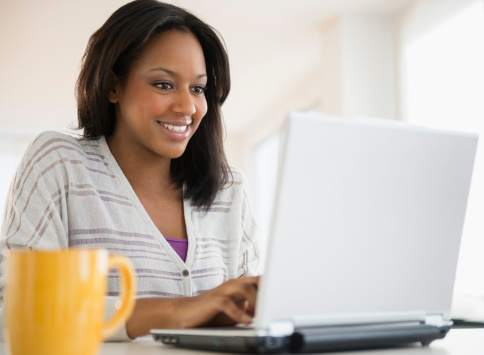 Have you been laid off or furloughed during the pandemic? While your employment circumstances may feel ambiguous at this time, a number of sectors are adding jobs and anticipate continuing to expand hiring. And although a layoff is a challenge and a setback, you can find ways to grow professionally during this time.
Whether you will return to your prior workplace with new knowledge, or impress at your next job interview, consider using some of this time to prepare for what's next in your career.
Try some of these ideas:
Stay in touch with your employer. Many businesses only planned temporary layoffs and plan to re-open, or to re-open with adjusted business operations.
Refresh your resume and social media profiles. If you don't have a profile on any social media source, create one—but take care to optimize for maximum effect. If you already have a profile, increase your visibility by sharing links, along with your comments, to relevant articles in your field or other sources.
Connect with people who lead in your field. Find a professional or industry association that leads in your sector. Reach out to join, attend virtual events, and qualify to access their job leads, if available. You can also establish connections through social media.
Join job search meetups. Sponsored by an individual or organization, meetups often offer online or virtual opportunities to connect, network with other professionals, and learn about a topic. Find meetups in your area by entering the search term "Job search meetup" in your browser.
Develop personal marketing tools. Create an online portfolio or website that speaks to your competence and achievement in your field. This could include writing samples, presentations, curriculum, case studies, project plans, drawings, or other items that help tell your story.
Learn what's new in your field. Read blogs and books in your field to build current knowledge, terminology, new techniques or skills, etc.
Write an article. If you have a topic you have some expertise in, now may be the perfect opportunity to take the time to write a blog or article for publication. You can try publishing on social media (for instance, learn how to publish articles on LinkedIn), in professional association publications, or in community newsletters, local media, or blogs.
Take online training. There is an abundance of free online training resources available, covering a wide variety of topics from basic math and software skills to foreign languages and philosophy. If you need help finding the right training for you, or need assistance in paying for training, reach out to an American Job Center. They can help you figure out whether your training is eligible for a Pell grant or whether you are eligible for training assistance through a training and employment program like WIOA or another grant.