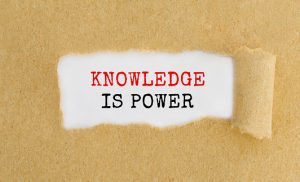 Time to make a big career decision?  Whether you're just beginning to investigate your career options, or you're deep into planning a new twist to your established career path, making a career decision is complicated.
There's lots to consider—and lots of sources of information (and, unfortunately, mis-information). You can talk with friends, family, and colleagues—their experiences and opinions are truly valuable and can give you great context. You can surf the web—online, you'll undoubtedly find lots of pros and cons to any career. But it also helps to arm yourself with data about careers of interest.
In fact, there is a huge amount of career and labor market information that can help you make career decisions. It includes data about employment prospects, wages, and regional supply and demand for various careers. It also includes information about education requirements and opportunities. And finally, it includes understanding whether a career might be a good fit for your individual interests, skills, and abilities.
CareerOneStop's Occupation Profile is a great place to research careers. You can search for any one of more than 900 careers, and find a great overview of each occupation—including a video showing real people on the job—as well as career and labor market information to help you answer four key career questions:
Is this career a good fit for my interests, skills, and abilities?
Each Occupation Profile includes lists of the most common skills, knowledge, interests, and abilities associated with that career. Check the lists to see if the career seems right for you—and follow the links to learn more about each of those qualities, or to take an Interest Assessment that can help you identify careers that might be a better fit for you.
How much education or training would I need for this career?
It's one thing to be interested in a particular career, but it's another thing to be willing and able to complete the training or education that would qualify you for a job. Luckily, you don't need to guess—there's  hard data on typical education requirements for occupation. When you look up a career on the Occupation Profile, you'll see the typical level education or training for workers starting out in the career. You'll find:
Typical degree or level of education
Typical level of work experience
Typical on-the-job training
You'll also find links to local training programs where you can train for the career, as well as information on any relate licenses, apprenticeships, or certifications. From there, you can learn more about education and training options.
What's the outlook for jobs in this career?
Knowing whether a career is in demand—that is, whether there are likely to be jobs available—is a key piece of career planning. There's no point in training or preparing for a career just to find out it's nearly impossible to find a job. In the Occupation Profile, you'll see detailed data on projected employment growth or decline for each career. You can also link directly to job postings to get a feel for your local labor market. You can also learn more about career projections.
How much money could I earn in this career?
It's no secret that the amount of money you might earn is one of the most important factors that goes into a career decision.  It's also true that industry groups or even the media might exaggerate the earnings potentials of some careers. So it's important that you base your decisions on wage and salary data you can trust.  CareerOneStop's Occupation Profile shows you the typical wages earned by workers in a career—in the nation, state, or your local area. The data come from a semi-annual wage survey conducted by the U.S. Department of Labor. Find more information (and average salaries for hundreds of cares) at Salary Finder.