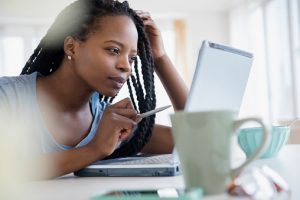 Whatever stage of your job search you're in—from just getting started to negotiating an offer—it's a great idea to understand typical salary ranges for the careers you're interested in.
If you're still exploring career and education options, you can learn:
What different careers pay
What workers earn at different levels of experience
How much an occupation pays in one city or state compared to another
Whether your chosen career will pay for meeting your basic needs
If you're applying or interviewing for jobs, you can learn:
What the typical pay is for entry level to experienced workers in your field
What an appropriate job offer would be for your skills and experience
How to answer questions about your salary requirements
Use CareerOneStop's Salary Finder to find salary information for more than 900 different occupations. Also compare wages for your field for different regions, states or view typical wages nationwide. Other ways to learn about salaries include:
Finally, when considering a salary offer, don't forget to think about benefits. Their value can make up almost a third of your total pay package.