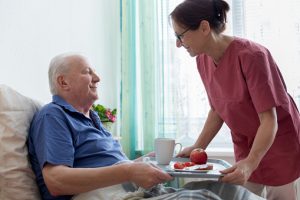 Looking for a career where you can train on the job and have a good path for advancement? Healthcare may be the right field for you.
Healthcare is facing a shortage of workers at the same time that demand for services is growing rapidly.
That means hospitals, nursing homes, and other healthcare employers are looking for good candidates—and they're often willing to train them via apprenticeships or similar programs.
What's apprenticeship?
Apprenticeship is a career pathway that allows you to earn and learn at the same time. It combines a paid job with on-the-job training. It's a great way to start your career and build your skillset. Learn more at Apprenticeship.gov.
What healthcare careers offer apprenticeships?
Apprenticeships are available in many healthcare careers. Learn more about some of the most in-demand fields below:
Ready to explore apprenticeship opportunities? Find an apprenticeship near you or locate a local apprenticeship sponsor to see if they plan to offer more apprenticeship opportunities.