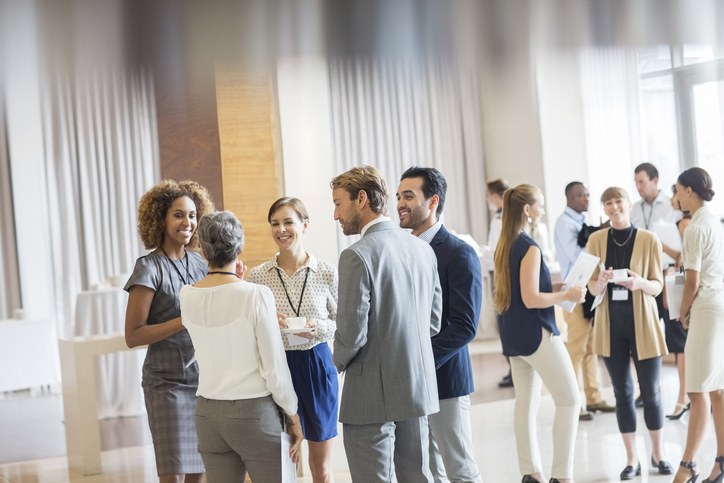 Hoping to expand your network? Looking for connections in a new career? CareerOneStop's Professional Association Finder offers a search of national professional and industry associations that can help you grow in your career and find professional contacts related to your industry or occupation.
Why join a professional association?
Join a professional or industry association to:
Develop a network of peers in your occupation or industry by attending networking events and reaching out to other members who work in organizations or specific fields that interest you.
Take classes, attend conferences, and check out certifications sponsored by the association to help improve your qualifications in the field.
Volunteer for committees or events to meet more people in the association and gain skills.
Keep current on changes in your field, and learn about a new career area through conferences, publications, and research sponsored by the association.
Gain confidence as you learn more about the priorities, vocabulary, concepts, and trends in your profession.
Search job boards with listings available only for members.
Add your membership or leadership role in a professional or industry association to your resume. Your affiliation demonstrates your commitment to growth and development in your occupation; it may even help you stand out as an applicant.
Next steps?
To learn more:
1 Check out the Professional Association Finder to search for associations in your career or industry area. If you see a checkmark under the column "Career Center," that association has a Careers section on their website. A checkmark under the "Certification" column indicates the association sponsors or has a related certification.
2 Review the website of any association that appears to be a strong match for your current career or the career you hope to transition into.
3 Reach out to your selected professional associations to ask for information about joining, available training, and how you could explore any job openings available.
4 Keep in mind that the cost of joining may be offset by membership benefits. In addition, your employer may pay for your membership if the association offers professional development related to your job or role. Many professional associations offer discounted student memberships and may offer scholarships to join for members with financial need.