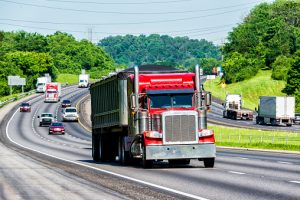 If you like to be on the move—or be part of moving things around—you might want to check out careers in the Transportation, Distribution and Logistics industry; many of them could take you on the road–locally, regionally, or even globally.
Overview of the industry
The Transportation, Distribution and Logistics industry is all about moving people and things from one location to another, quickly, safely… at a low cost. Transit options include aircraft, railroad, waterways, and over the road. The sector also includes careers in warehousing and storage of goods, sightseeing, and moving materials, such as oil and gas, through pipelines. Workers in this industry may design transportation systems, operate or repair equipment, plan how to move materials, and take care of storing products.
Quick facts:
This industry employs about four million workers, about 3% of U.S. jobs outside of farming.
Trucks deliver nearly 70% of all freight in the United States
The most commonly shipped items are food, clothing, furniture, and electronics.
The United States spends more than $1.5 trillion on transportation logistics.
Driverless trucks may move freight down highways within the next 10-15 years
Transportation jobs with many openings
Experts estimate that there are 50,000 truck driver jobs that go unfilled, and trucking-related jobs account for about one-third of the job openings in the industry.
Many job openings are also expected for school- and public transit bus drivers, forklift operators and stock movers, and distribution / warehousing workers. A wave of retirements in railroad and maritime workers will create further openings.
Tips for those interested in Transportation careers
Most careers in transportation and logistics pay wages that are higher than the national median.
For those seeking employment, pay special attention to these metropolitan areas, where growth will be especially robust: New York City, Dallas, Los Angeles, Houston, and Chicago.
Automation helps make aspects of the industry more efficient, such as bar codes that track goods for shipping and distribution. Pilots of ships and aircraft depend on automated navigation equipment to operate safely. GPS technology is heavily relied on in many jobs, although workers need to troubleshoot changing conditions, and make adjustments, often more quickly than technology is able to do.
What you'll need to get into the industry
A high school education qualifies applicants for many entry level jobs in transportation, such as material movers, delivery drivers, highway maintenance workers, office clerks and administrative assistants, customer service reps, and rail transportation workers.
Careers that require some training, apprenticeship, or significant on the job learning include: truck drivers, dispatchers, and mechanics – for bus, truck, and aircraft.
Many management and supervision positions in these fields may be available after earning several years of experience in hands-on positions. But some fields, such as engineers, designers, logistics analysts, and supply chain managers, usually require a bachelor's or advanced degree.
Another side of the industry is represented by pipeline occupations – these workers are also all about fast, efficient, safe delivery, but in this case, they're moving crude oil, gas, and slurry. Besides working quickly and accurately, they need to be excellent troubleshooters when things go wrong, and have a high tolerance for getting muddy, wet, and dirty. Most jobs require a high school education.
Is a Transportation, Distribution or Logistics career for you? Keep these points in mind:
Many careers in this industry are best for people who like to be on the move themselves, or to be part of moving things around – locally, regionally, or even globally.
Hours and schedules can be irregular, and time away from home may be required.
Many jobs in the industry involve IT skills, STEM knowledge, critical thinking, and design.
Personal qualities such as integrity, reliability and flexibility are helpful for workers in this industry.
Expect to do a lot of communication, record keeping, and observation of government safety regulations on the job.
Next: Check out professional associations to learn more about fields in this industry, and see career profiles and career videos to hone in on particular types of jobs that interest you.