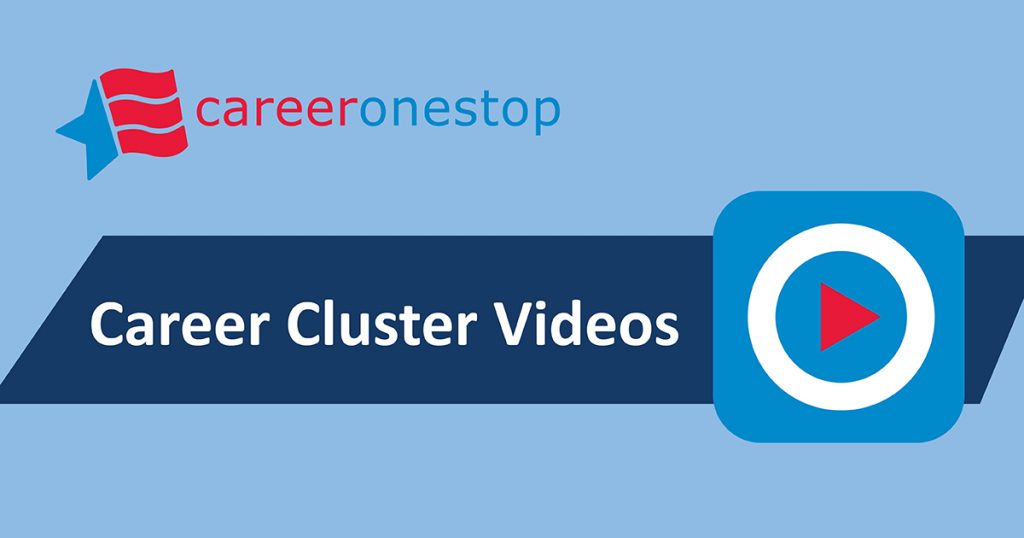 Students and others exploring their career options will find CareerOneStop's newly released career cluster / industry videos a fun and informative way to learn about major categories of work.
The first set of 16 videos highlights these popular career clusters:
Construction
Energy
Finance and Insurance
Health care
Hospitality and Tourism
Manufacturing
Telecommunications
Transportation, Distribution, and Logistics
At Career cluster / Industry Videos, you'll find two videos for each of the above career clusters:
The first presents an overview to introduce the career cluster/industry, including how the industry functions in the economy, and current trends. A "Quick Facts" section shows important employment and projections data, and gives viewers a feel for what's coming up or changing in the industry.
The second video in the set highlights careers available at different levels of education in that cluster. A "Points to Consider" section covers unique features of working in the industry such as rewards, schedule, risks, and advancement prospects.
What are career clusters?
Career clusters are defined as groups of occupations with related skills. The framework of career clusters was developed for use in Career Technical Education (CTE) programs, sponsored by the U.S. Department of Education. Middle and high schools and colleges use the framework to design curriculum for college and career preparation.
Industries are groups of businesses or organizations that share similar activities or products. The videos show the relationship of groups of occupations to the types of organizations that employ them.
All of the videos reference data from the U.S. Bureau of Labor Statistics. In total, there will be 36 career cluster / industry videos in the new collection, so check back to see new additions soon!