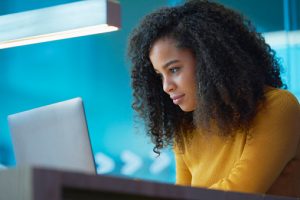 Are you a military spouse trying to follow a career path as it twists and turns according to your partner's military obligations?
As a professional, you know how challenging it can be to have an occupational license recognized in another state. But did you know that states and licensing bodies have been working to make the process easier for military spouses?
Many states have recognized that the highly-mobile military lifestyle can create barriers to consistent and meaningful employment; many states now have laws in place that require or encourage licensing boards to grant military spouses expedited applications, temporary licenses, or license recognition.
You can learn more and find four simple steps to help you take advantage of these efforts with the License Recognition for Military Spouses resource guide, from the U.S. Department of Labor.
More employment resources for military spouses
Employment resources:
Education or training help:
Relocation information:
Military OneSource offers Moving Resources to help you plan a successful move.
Visit CareerOneStop to find state-by-state information about career planning, education and training, and job search.