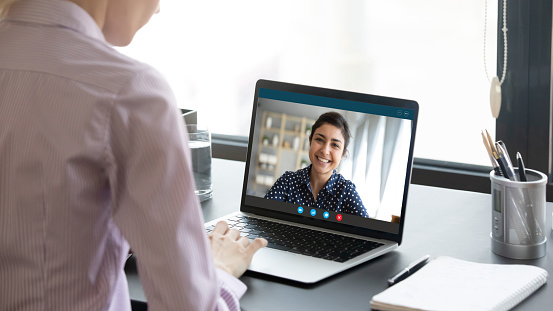 Online recruiting is a vital strategy to make the most of your recruiting budget, and to access the best range of hiring candidates. But it's important to choose strategies that suit your organization, employment needs, and local workforce.
Here are some tips to recruit online effectively:
1) You can make a strong start by better understanding the labor pool of the potential workforce in your area. Study up on local demographics and reach out for personal assistance to your local American Job Center to connect with a Business Services Representative for help using online recruiting strategies.

2) You can reach a large share of qualified candidates in your area through free public job banks. Learn how to easily access your state's job bank and how to post a job.

3) Education and training providers often seek out employers in their area for internships and employment for their students and graduates. Connect with your local schools and training programs, including local community colleges, universities, and short-term training programs to learn how to post jobs on their online tools, or connect with grads through social media.

4) Professional associations are a great source for finding qualified candidates. Learn how to connect to professional and industry associations to promote your job openings on their job boards.

5) Social media is a critical method for reaching candidates and communicating with them online. Social media platforms provide you with access to a very large pool of potential hiring candidates, whom you would likely never reach through more traditional means, and most are free to use. Learn how to get started using social media for recruitment.
There are specialized niche forums and groups for particular industries and occupations, such as GitHub for software developers, Warrior Forum for marketers, or Quora, a customizable site for shared posts on a wide variety of topics and projects. But for a broad recruiting source for all kinds of businesses, the top three social media sites are LinkedIn, Facebook, and Twitter.
Here's a quick introduction to these major social media sites and tips on how to use them to find candidates:
LinkedIn
Create a LinkedIn profile for your company and promote your company culture to potential candidates
Search for candidates with the skills you're looking for; use filters to narrow the list of candidates and view candidates' education and work histories without requesting a resume
Post a job using the Jobs feature
Send a job opening using a "status" message
Post questions on recruiting issues
Facebook
Create a Facebook page for your company
Announce company news or job openings
Use a Facebook app (or Facebook's new job function) to post jobs
Search for job candidates
Twitter
Create a Twitter handle and profile for your company
Search for (or follow) candidates with skills you're looking for
Tweet information (company announcements, job openings, etc.)
Communicate with jobseekers who receive your tweets
For more information about recruiting and hiring employees, check out CareerOneStop's Business Center website.