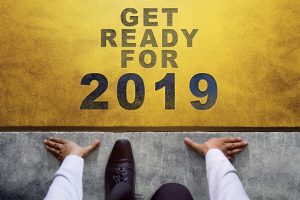 If you're ready to start 2019 with a new career plan, make a glimpse of the job market your starting line.
ManpowerGroup, based in Milwaukee, Wisconsin, is the third-largest staffing company in the world. They recently completed a survey of employers to identify hiring plans for early 2019.
The survey entailed more than 12,500 interviews conducted with employers from a wide variety of industries, in all 50 states, the District of Columbia, and Puerto Rico. The key questions asked employers to identify their anticipated employment change from end of 2018 through the first three months of 2019.
Key findings of the survey:
In first quarter 2019, 23% of U.S. employers expect to add to their workforce, while 5% expect to trim back.
Geographically, employers in all regions anticipate growth. The strongest labor market growth will be in southern states, with Midwest, Northeast and West regions all following close behind.
Industries vary in growth rates, although all anticipate increasing their workforce during first quarter 2019.
The five industries leading growth trends are (figures are seasonally adjusted):

Transportation & Utilities – 28%
Leisure & Hospitality – 27%
Professional & Business Services – 25%
Mining – 24%
Wholesale & Retail Trade – 24%.
To explore what these results could mean for your career, find more in-depth details on industry trends on CareerOneStop, and learn about different types of careers available in the growth-leading industries in your region.
You can also search for employment trends by industry and occupation, to identify the very specific slice of an industry likely to hire employees in a given occupation.