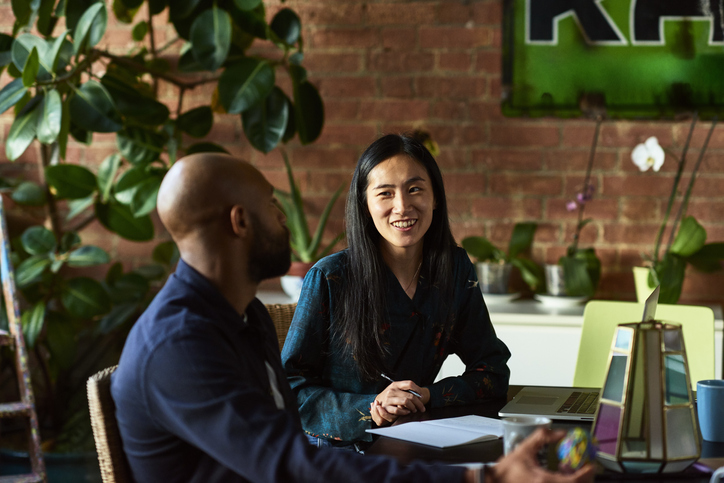 Foreign workers can make a vital contribution to your workforce. But there are specific rules and requirements for U.S. employers hiring workers from other countries.
The U.S. Department of Labor's s Foreign Labor Certification Program allows U.S. employers to hire foreign workers on a temporary or permanent basis to fill jobs essential to the U.S. economy. It's designed to ensure that admitting foreign workers into the U.S. will not adversely affect the job opportunities, wages, and working conditions of U.S. workers.
Employers must be able to demonstrate that there are insufficient qualified U.S. workers available and willing to perform the work at the local prevailing wage. You can file a prevailing wage request with the U.S. Department of Labor.
Labor certification process
To hire a foreign worker, you must apply for certification directly from the U.S. Department of Labor. This process includes several steps. Employers must:
Identify the need to hire a foreign worker to fill a job vacancy.
Determine that the vacancy meets the criteria of the selected foreign labor certification program.
Complete the appropriate ETA form.
Ensure that the candidate will be paid at least the prevailing wage rate.
Sign the ETA form, attesting that all required compliances will be met.
Mail the completed form and all attachments to the designated office.
Foreign worker status for certification
Foreign workers may be hired as permanent or temporary employees, and for positions ranging from agricultural work (H2A) and those requiring specialized training (H2B) to professional occupations requiring a bachelor's degree or higher (H1B).
The status you apply under will depend on occupational requirements of the job, such as education and experience. Follow a link below for more information:
Applications for permanent employees
Applications for temporary H1-B employees
Applications for temporary H2-A agricultural workers
Applications for temporary H2-B non-agricultural workers
All applications require a federal employer identification number (FEIN) to apply under any status. Businesses that apply may track their application process online and find answers to frequently asked questions. For assistance with your application, contact your local Office of Foreign Worker Certification.
Immigration-Related Unfair Employment Practices
The U.S. Department of Justice's Office of Special Counsel for Immigration-Related Unfair Employment Practices (OSC) provides guidance for employers on many topics related to employment practices. Learn more at OSC's Employer Information. You may also sign up for OSC Webinars for employers and human resources representatives.
Have more questions about recruiting and hiring?
Visit CareerOneStop's Business Center.