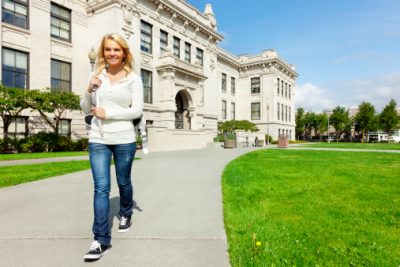 If you're a college student, you probably already know if a summer internship is required for your major. But even if it's not a requirement, you can use a summer internship to enrich your essential skills, develop professional contacts, and grow your confidence. All great assets for your job search or graduate school after graduation.
Keep in mind there is no such thing as the perfect internship. Whatever you do will provide a learning experience—even if it contributes more to learning what you DON'T want to do than what you do, it's an incredibly valuable opportunity.
To find an internship that's well-aligned with your goals, invest your time in these three actions:
Find internship postings, or identify several organizations that hire interns in your chosen field.
One of the best resources for internship postings is your college career center. They have worked to develop relationships with specific companies and organizations. Contacts there are more likely to be interested in hiring students from your school.
If internship postings are thin in your field, the career center can direct you to your school's alumni contacts–many alumni want to help current students and graduates find jobs and internship placements. Recent graduates are often in the best position to advise you and recommend good placements, since they've so recently been in the same position you are now.
You can also find internship postings on some national job banks, such as Indeed.com and CareerBuilder.com. For these, you are in competition with a wider audience, so it can be helpful to look often and apply quickly.
Another approach is to start by identifying organizations in your targeted location that hire workers in your field, and contact them directly to ask about internship openings. Use CareerOneStop's Business Finder to find contact information on over 12 million companies and organizations.
Produce your materials: resume, cover letters, LinkedIn profile, and key talking points.
Apply for internships!
Once you've done the research, on companies and internship openings to apply for, and you've developed application materials, you're ready to apply.
If you've found on-target internship postings, it's as simple as following the instructions in the internship posting to apply. Gather your personal data, follow directions, and double check for accuracy to make it a polished application.
If you researched organizations, once you have a contact person, it's appropriate to send a cover letter to request their consideration of you for a summer internship, along with your resume. Get tips on how to write an inquiry letter to request an internship.
Don't be afraid of using LinkedIn. Be clear about what you're asking for, but reaching out to family and friends for connections in the kinds of organizations or the company you'd like to intern at, can be a great way of affirming your future career goal and enlisting their support at achieving it.
Once you're offered an interview, the process is similar to any other kind of job search. Treat it as a professional practice run, by learning more about how to research employers, prepare for interviews, and manage your online image.