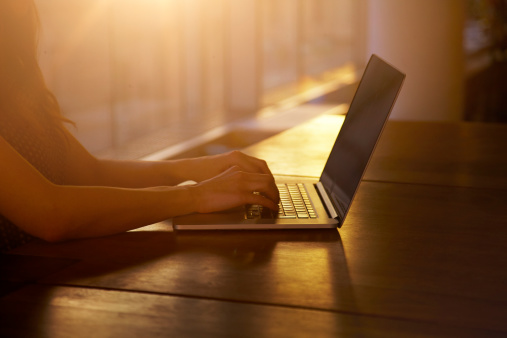 When you send out a resume today, you can be nearly certain that it will wind up going through automated applicant tracking system (ATS) software. Many, and probably most, employers use these time and labor-saving programs to review job applications and make an initial sort of resumes to either send to Human Resources for review, or to reject. 
Read on to learn about just how employers use these software programs to sort through incoming resumes—and find out how to tailor your resume for success.
How employers use ATS software
Once employers identify a job opening, they use ATS software to describe the skills, education and training, years of experience, and other details they want in candidates for the position. As applications come in, the ATS scores each one and puts it in rank order based on how well it meets the employer's list of criteria.
But unlike a human reader, the software is likely to reject resumes because:
Qualified candidates fail to use the employer's chosen keywords
The system doesn't recognize unusual fonts or formatting
Candidates lack the preferred experience, but may have qualifications that could make up for what's missing
Navigating the ATS when you apply for a job
Use these tips to improve the chances that your resume will pass through the ATS to be reviewed by Human Resources staff:
Use thoughtful, relevant keywordsAnalyze the job posting to identify job requirement keywords, then use those exact terms in your resume. Any variation from what's written in the job posting may be missed.

Aim to use each keyword twice, more is not helpful
Modify your resume keywords for different job openings
Ask someone in a similar job to check your terminology; find people in similar jobs on LinkedIn
Check professional association websites and publications for ideas for keywords
For additional keywords, review an Occupation Profile and check the knowledge, skills and abilities

Follow the posting's instructions to the letterSend only the documents requested by the posting, and use the requested format. If no format is specified, use Word or plain-text files. Avoid scanning resumes and sending them as an image; these will not be recognized.
Prioritize formatting details

If a font is not specified, use a basic font such as Calibri, Arial, or Times New Roman, with font size of 11 or 12 (10 to 14 is generally OK)
Bold and all capital letters are OK to use, but avoid using italics and underline
Bullet points are fine, but only use solid circles, open circles, or solid squares
Avoid graphics, logos, charts, tables and columns – this will disrupt the ATS' ability to read text
Lines and borders may be used as long as they do not touch any text
For your name and contact information, avoid extra spaces and special characters
For dates, use the standard format MM/DD/YYYY or Month, YYYY; avoid abbreviations, such as '19
When a job posting requests the day a past job began and ended, be sure to include one, even if you have to estimate it
Margins of 1″ on all sides are typical
Putting extra keywords in a white font on your resume will not "trick" an ATS

Choose a resume style that's compatible with an ATSA chronological work history, with jobs listed in order by date, should be used to ensure the ATS will successfully interpret it.

While a functional resume may best highlight your transferable skills, it is likely to be rejected by an ATS. You can use a section such as "highlights of qualifications" or "professional summary" for transferable skills, just include your work history as well.
Keep these general tips in mind

Customize your resume for each job application
Resume length: 1-2 pages
The general rule is to include your previous 10 years' work history. If your most relevant experience is older, consider noting it in a professional summary / highlights section, but not in work history.
ATS systems check both for your work experiences and the number of years on the job.

Since nearly all Fortune 500 companies use an ATS in their hiring process, double down on this advice if you apply to a job with one of them. But keep in mind that networking is still the best way to bypass ATS systems and get your resume directly into the hands of hiring managers.
Check out CareerOneStop's Resume Guide for more resume tips, samples, adn templates!