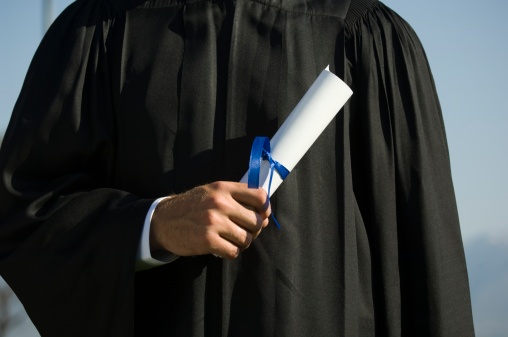 Have your high-school diploma and don't plan to go to college?  That doesn't mean you shouldn't still plan your career path. Take a look at the options below,
Identify possible careers that fit your interests
Start with an interest assessment to get ideas for careers that fit your interests, or what you like to do. Your results will show you a list of careers; use the "Experience or education needed" filter to see your best-fit occupations at the level of education you prefer.
Next you can select any job title in your results to see details on the career description and watch a video to learn more about life on the job.
Learn about the requirements and details of a career before you invest money or time into any training you might do.
Once you've selected some careers to research further, you can compare some of the important details about them. Use the Occupation Profile to research answers to the following key questions and eliminate careers that don't fit your goals:
What's the job outlook for the career that your training will lead to?
What type of education does this occupation typically require?
How many new jobs are expected in coming years?
What's the usual salary?
What skills, knowledge, and abilities are used in the career?
Investigate apprenticeship opportunities
Apprenticeships are full-time jobs with built-in training that prepare workers to enter in-demand careers. They can provide an affordable way to build a high-paying career without the student debt that can add up for college students.
Apprenticeships are sponsored by employers, unions, and professional associations in fields such as information technology, finance and business, healthcare, hospitality, transportation, and manufacturing.
Visit the Apprenticeship Finder on Apprenticeship.gov to see opportunities that have been advertised in your area.
Check out Job Corps
Students between 16 and 24 years old might qualify for Job Corps, a free residential education and training program to prepare for careers.
Explore certifications
You can start in a number of entry-level fields by studying for and earning a certification.
A certification is a credential that you earn by achieving specific skills or knowledge. Some jobs or employers require workers to have certain certifications, especially in health care, IT, or financial fields. Even if not required, certifications show an employer you have learned and achieved in your field, which makes you a more attractive job candidate in general.
Certifications relate to a type of job, a specific technology such as software or hardware, or to a broader industry. They are sponsored by a professional organization or company, and to earn one typically requires that you pass a knowledge or skill test. You may be able to prepare for certification exams at a community college, through the sponsoring organization, or study on your own, for example, by reading a software manual.
Use the Certification Finder to find out about certifications in the fields that interest you.
Look into short-term certificate programs
Many community or technical college programs can lead to a certificate award in less than two years. Even if you're pretty sure a college degree isn't for you, having a certificate in your field can help you qualify for a job, get a promotion, or earn more money. Look for short-term training programs near you at Local Training Finder. Get started with these simple steps:
Enter a keyword for the type of job or training you're looking for.
Enter your location to view a list of programs near you.
Use the "Program Length" filter on the left-hand side of your results to limit your results by how long it typically takes to complete the program.