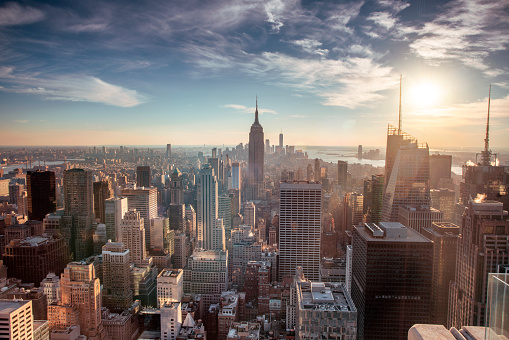 Considering a move to a new city, but unsure of how far your salary will stretch there? Ever wondered what you'd need to earn to live in your dream location? CareerOneStop's new Compare Cost of Living tool has the information to help.
What does this tool do?
CareerOneStop's Compare Cost of Living tool helps you understand how much more or less it might cost to live in a different location than your current hometown.
When you enter your current location and salary (or hourly wage), the tool uses a cost-of-living equation to show you the salary or wage amount that would pay for a similar lifestyle in the new location that you select.
If you're thinking about relocating, this tool can help you answer questions such as:
Will my expenses be more or less if I move to a new city or state?
How much would I need to make to afford my current lifestyle if I relocate?
Should I ask for a higher salary if I relocate?
What does "cost of living" mean?
Cost of living is an estimate of how much it would cost to cover basic expenses such as housing, food, and other necessities in a particular place. The cost-of-living equation used in this tool was developed by the Analyst Resource Center and is based on yearly estimates of the basic-needs cost of living for a typical family, including monthly living costs in seven cost categories: food, housing, health care, transportation, child care, other necessities, and net taxes.
The cost-of-living data used in this tool is available at a county level for counties in all 50 U.S. states, as well as the District of Columbia. When you enter a city and state or a ZIP code, you'll see data for the related county.
A real relocation example
Let's say you live in Atlanta, Georgia, and currently earn a salary of $50,000 per year. But you want to move to Los Angeles to be closer to family and explore new career options. What salary would you need to earn in Los Angeles to maintain a similar level of housing quality, food options, maintain your car, get the medical care you and your family might need, etc.?
It turns out a comparable salary for Los Angeles would be $63,400, so you'd either need to earn that salary bump or be willing to change your lifestyle in the new location, at least until you increase your earnings.