Veterans make excellent job candidates: military experience has provided them with education, training, values, leadership skills, and teamwork experience that prepare them to thrive in civilian jobs.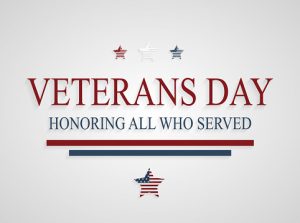 That success is illustrated by the latest unemployment numbers: the job outlook for veterans continues to improve, with the veterans unemployment rate reaching record low levels. In October 2018, the rate was just 2.9 percent. That's lower than the rate for non-veterans (3.5 percent) and down significantly from the end of 2017, when it was 3.7, and the end of 2016, when it was 4.3 percent.
Other bright news from the U.S. Department of Labor Veterans Employment and Training Services (VETS) in 2018:
VETS helped more than 267,000 veterans find jobs.
More than 156,000 transitioning service members participated in a DOL VETS Employment Workshop.
Veteran homelessness decreased by more than 5.4 percent in one year, and nearly 11,000 homeless veterans found jobs through VETS services.
If you are or know a veteran or transitioning service member, visit CareerOneStop's Veteran and Military Transition Center for career, education and employment resources.  You'll find: