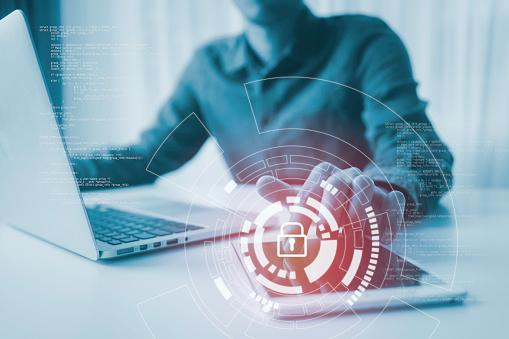 It's no secret that cyber crimes—in particular breaking into computer systems to steal personal information—are getting more and more sophisticated. This is bad news for just about everybody: small businesses, large corporations, government agencies at all levels, and even individuals are all victims.
But it's good news for a few people: those interested in a career in cybersecurity are looking at the hottest job market in years. Companies and agencies of all sizes are looking for qualified workers to help combat cybercrime. By one estimate, there are more than 3 million unfilled cybersecurity jobs globally.
What is a cybersecurity professional?
Often called information security analysts, these IT professionals design and implement security measures to protect an organization's computer networks and systems. Their creativity and innovation continually expand as the number and complexity of cyberattacks increases. Information security analysts install and operate firewalls, data encryption programs, and other software, monitor their organization for security breaches, and even simulate attacks to look for vulnerabilities in their system.
Professionals in this field need to keep up with new technology and preventive methods. Their work is the opposite of hacking—and security analysts need to know how to break a system's defenses, just as well as they know how to build them.
The demand for these jobs is big: the Bureau of Labor Statistics estimates that there will be more than 16,000 job opening across the country each year for the next 10 years. And the pay is good too, with a median national salary of $104,000.
How can you become a cybersecurity professional?
The most common way to prepare to work in cybersecurity is to earn a bachelor's degree in a related field. If you're looking at four-year colleges, look for these programs, which can all lead to an entry-level job in the field:
But a college degree isn't the only way to enter the cybersecurity field. There are several professional certifications that can help you qualify also. Earning a certification usually involves taking courses and studying to pass an exam. It can be an intense learning experience, but it's almost always quicker—and a lot cheaper—than earning a four–year degree. Experts recommend the following certifications for working in cybersecurity:
Visit CareerOneStop's Certification Finder to learn more about certifications and search for others that may be a good fit for your career goals.
Want to learn more about cybersecurity careers?
Visit Discovering Cybersecurity Careers from the National Institute for Cybersecurity Education (NICE).