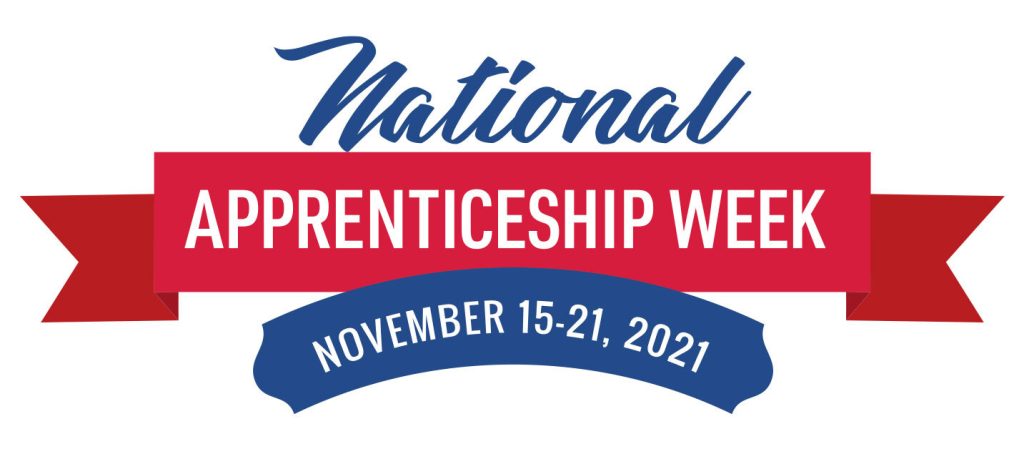 November 15 – 21 is the 7th annual National Apprenticeship Week (NAW), a nationwide celebration of the value of apprenticeships.
What is Apprenticeship?
Apprenticeships combine a full-time job with training—and prepare workers to enter in-demand careers.
Apprenticeships provide affordable pathways to high-paying jobs and careers without the typical student debt associated with college.
Career seekers can find apprenticeships in industries such as information technology, finance and business, healthcare, hospitality, transportation, and manufacturing.
Why Become an Apprentice?
Through an apprenticeship program, you can obtain paid, relevant workplace experience while acquiring the skills and credentials that employer's value. Nearly 95 percent of apprentices who complete an apprenticeship retain employment, with an average annual salary of $70,000.
How to Become an Apprentice
Apprenticeship opportunities are offered through an employer or the program sponsor.
To become an apprentice, search for an opportunity using the Apprenticeship Job Finder and apply directly with the employer or the program sponsor. Questions about a specific opportunity? Contact the employer or the program sponsor for more information.
If you are interested in seeking an apprenticeship but need more guidance, find an American Job Center near you. They help businesses find qualified workers and can help you obtain an apprenticeship to enhance your career.