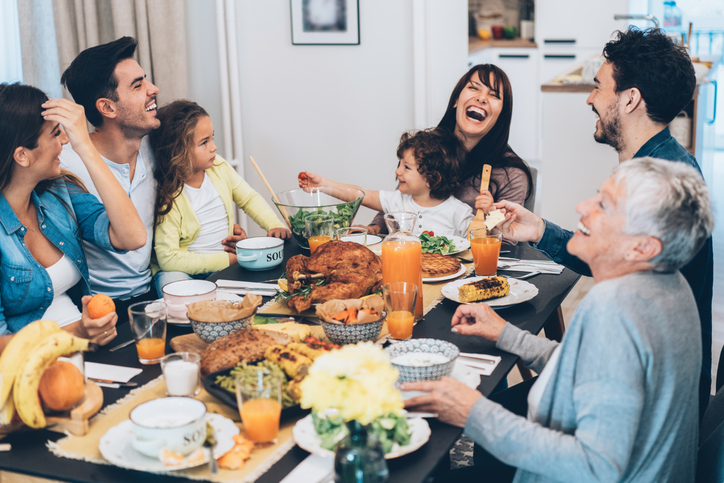 Gathering with friends or family for Thanksgiving? If you're looking for work, it's also a great time to network.
70 % of jobs found through networking
Even if you are already investing time in networking, it's kind of shocking to learn that about 70 percent of all jobs are found through this practice. Does that mean other methods, like reviewing job postings online, don't have value? No, applying for postings you find online does lead to some hiring, and scanning them is also a great way to gather information about the types of openings and organizations that are hiring in your area.
But that 70 percent statistic does mean that the lion's share of time spent on a job search, especially as we approach the holiday season, should be devoted to networking and building connections. Take this time to celebrate and also communicate your job search goals to the friends and family you meet up with in person, or just connect with virtually.

How-to's
However you choose to communicate—whether making a phone call, sending an email, scheduling a video chat, reaching out through social media, or meeting up at an event—any method of connection works, as long as you put some thought into what you want to ask, and how to describe what you're looking for.
Not feeling confident about what to say in a networking communication? You might check in on how your contact is doing, what this year has been like for them, whether they have holiday season plans, and then also let them know what's going on for you, including that you are job searching and appreciate any connections or ideas they might be able to suggest. That can be informal but if you start by learning how to write an elevator speech, you will make sure to include the essential elements.
Who's in my network?
Maybe you're worried your network might be limited to Uncle Arnold and Aunt Petunia at the holiday table. To broaden your ideas about the people in your network that you might look up this holiday season, make a list of contacts.

Remember, networking is your most important job search strategy, and this time of year can be a great time to reach out, and also offer connections and support to others in your life who might be job searching.
Learn more about networking on CareerOneStop.