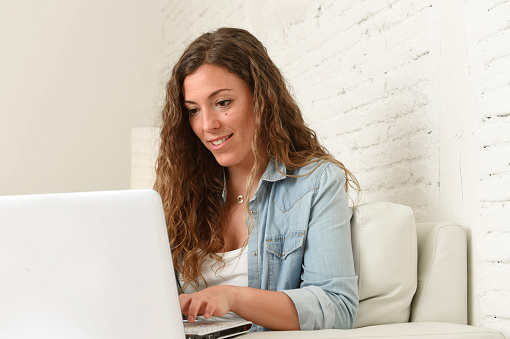 Although seasonal holiday hiring often happens as early as October or even September, this year is unlike most years. With the uncertainly business are facing, many are trying to remain as flexible as possible—which means hiring later in the season.
The Thanksgiving holiday weekend is often the kick-off of the busy holiday shopping season, and some retailers are waiting to see how their customers choose to shop this weekend before making hiring decisions. Will shoppers be visiting stores this year—meaning businesses will want to hire more in-store help? Or will they be staying home and shopping online—driving up staffing demands for personal shopping, warehouse assistance, and delivery people?
Where will the jobs be?
Typically, retail stores of all kinds see high demand during the holiday season—and they staff up on temporary sales assistance to meet that demand. This year may look different, with stay-at-home advisories in place in many communities. However, most retail is still open and owners are doing their best to make a safe shopping experience, from encouraging social distancing with one-way "paths" through stores to installing Plexiglas partitions. This means many stores may experience the typical holiday increase in customers—and the corresponding need for additional help for stocking, sales, and other jobs.
Whatever happens with in-store shopping, there's no doubt that online purchases will surge this holiday season. This creates demand for several type of workers. Businesses of all sizes—from Amazon to tiny e-commerce sites—will need help sorting, packing, and shipping products. And transportation and delivery companies will need additional workers as well.
How do I find seasonal job openings?
Most companies, small or large, post their seasonal opportunities online. This may be on their own website or on one or more online job search sites. Try both of the options below to find opportunities in your community.
Company websites. If you know the company or employer you want to work for, visit the Employment or Careers section of their website. Then follow their directions for how to apply.
Online search. Visit CareerOneStop's Job Finder to search for jobs near you. If you know the kind of job you're looking for, you can enter that in the search box (for instance "retail" or "warehouse"). Or you can enter a business name. If you want to see a broad range of options, try searching with the keyword "seasonal" or "holiday". Then enter your ZIP code and select how many miles you're willing to travel. If you get a long list of results, an easy way to skim them is to look at the "Filter by Company" list to the left of your results.  You can scan this list for companies you're interested in, and then click on the company name to see jobs they've posted. If you're looking for work-from-home opportunities, you can click the "Remote jobs only" box.
Want more job search tips and resources?  Visit CareerOneStop's Job Search.