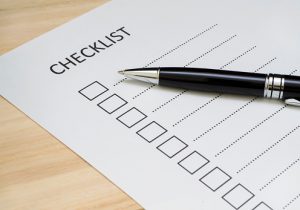 Planning a job search?  Then you probably know that it's going to require many small—and some large—steps.
Every job search is unique.  But that doesn't mean you have to re-invent the job search process for every search. There are some key steps that you'll want to make a part of every search.
You can use the checklist below to plan your own personalized job search. You may find that you don't need to complete each activity, but you'll find your search will be more successful the more steps you do complete.
Activities to help you launch your job search
Find and contact your local American Job Center to talk to a counselor and find out what specific resources might be available to help in your search.
 Attend support groups and job clubs in your area.
 Attend job search training sessions or related training.
Activities to help you explore career options
Activities to help you search for available jobs
Practice networking, online and in person, to find out about available jobs.
Attend job fairs to meet employers.
Visit CareerOneStop's Job Finder to search job listings across the United States.