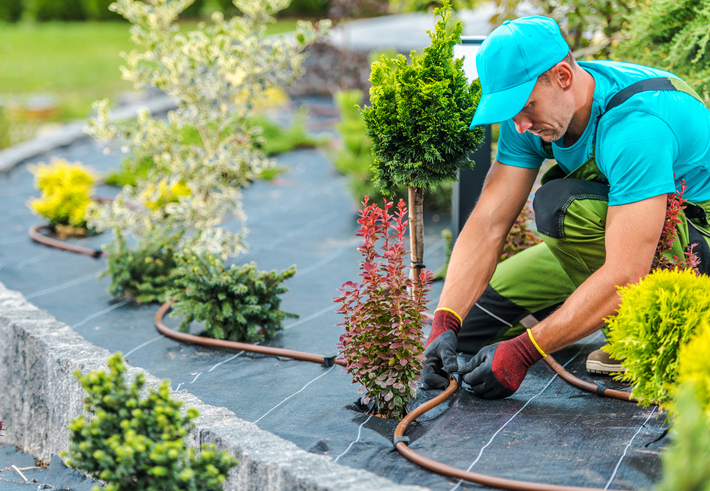 Have an interest in organic farming and wondering if you can make a career out of it? The answer is yes, you can, but you may have to follow an unusual career path.
The overall employment prospects for farming are not particularly rosy: the number of people making their living as farmers, ranchers, or agricultural managers is expected to decline over the next ten years. But specialty farming such as organic farming is one bright spot, as demand for specialty farm goods and organic produce continues to rise. Organic farmers raise crops using sustainable techniques such as composting, and they use natural, chemical-free post control and fertilizers.
How to get started
If your goal is to own or run an organic farm, there are several ways to get started and gain experience. You'll want to become familiar with organic farming techniques and processes, and you'll want to learn if you're really cut out for a job where you'll likely be working outside year-round—often with seven-day work weeks. You can look for a job as a helper on a farm or at an organic nursery or other business that uses organic growing practices. You'll want to gain knowledge about those practices as well as experience in weeding, tilling, planting, harvesting, and other organic farming skills.
What qualifications to earn
There aren't formal education requirements to be an organic farmer, but you'll gain a competitive advantage—and extra skills and knowledge—by earning an associate's or bachelor's degree in a field such as Agroecology and Sustainable Agriculture or Agricultural Business Operations. You can consider taking classes or earning a degree while working part-time at a farm or nursery.
You can also earn a certification in sustainable agriculture. (Once you have your own farm or sell your own products, you'll need to have an organic certification from the USDA if you sell more than $5,000 worth of organic products per year. Without this certification, you can't label your products as organic.)
Running a business
When you get to the point of owning or leasing your own land to farm organically, you've become a business owner. Like any business owner, you'll be thinking about marketing your goods and sustaining or expanding your volume. Many organic farmers develop one-on-one relationships with local restaurants or stores where they can sell their products. Others start or join a joint CSA (community supported agriculture) program to sell directly to consumers. You can find resources to help you run your business at a Small Business Development Center.
Happy farming!