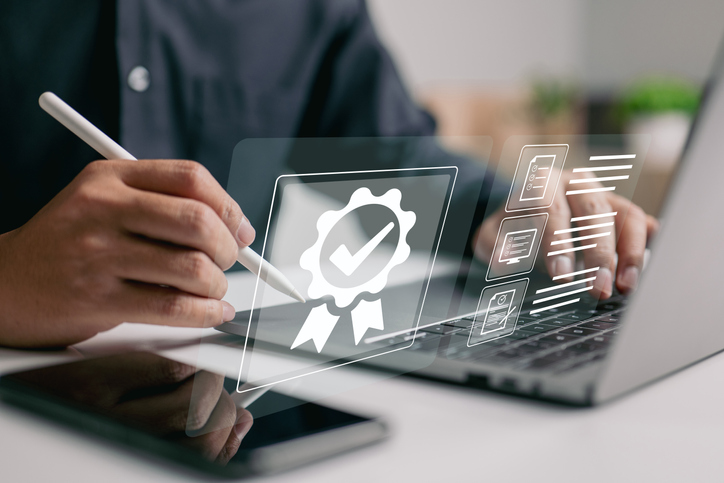 October is National Cybersecurity Awareness Month—a great time to think about a career in cybersecurity. Demand is high for professionals who can help businesses, government, and other organizations keep their computer infrastructure, networks, and software secure, as well as protect the privacy and confidentiality of data and personal information from cyberattacks and other threats.
There are many cybersecurity careers, including:
Information Security Analysts
Intelligence Analysts
Digital Forensics Analysts
Information Security Engineers
And whether you're a career explorer who's thinking about a career in cybersecurity, or a professional who's already trained and/or employed in the field, earning a cybersecurity certification can help you advance your career.
Certifications are credentials that help you demonstrate to employers that you have specific skills or knowledge. Earning a certification doesn't always require formal education or classes, but it usually includes taking some training and passing an exam. Often, certifications are sponsored by a professional organization or a company that specializes in a particular field or technology—such as cybersecurity.
Visit CareerOneStop's Certification Finder to get started exploring cybersecurity certifications. You'll see a list of nearly 100 certifications related to this field. From your list of results, use the filters to help narrow the list and identify the certification that's the best fit for you. Click on any certification's name to learn about requirements and other details.
For instance, you can select to view only in-demand cybersecurity certifications. These certifications have been determined to be in demand by employers according to CareerOneStop's analysis of how frequently the certification is mentioned in online job postings.
You can also select to view only "product" certifications. This means that the certifications are related to proprietary software or hardware products—in the case of cybersecurity these certifications might be offered by companies such as CompTIA, IBM, or Cisco.
If you already have training or professional experience in cybersecurity and are looking for a way to boost your career, you can filter by "advanced" certifications. Advanced certifications all require that you have either 2+ years of related work experience, an Associate's or higher degree, or a related "core" certification. If you're just entering the cybersecurity field, you can select only "core" certifications.