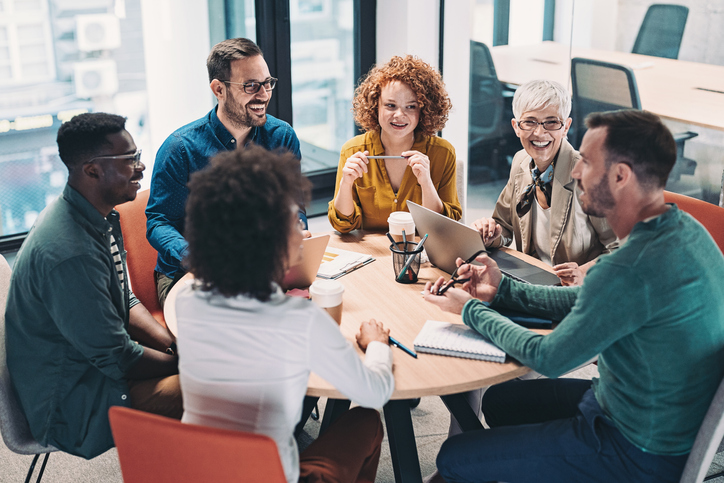 Which skills will give you a competitive edge in the job market? Are there specific skills you should emphasize on your resume or in job interviews? What skills should you focus on developing to build your career? To answer these questions, it's important to understand the importance of soft skills.
Business leaders nationwide share a strong emphasis on several core skills, known as "soft" skills. While job candidates need to possess essential qualifications and technical skills for a job, having these additional skills can help move them to the top of the hiring list.
These competencies indicate a candidate is likely to be qualities such as being capable of handling a wide variety of situations, able to work through challenges and conflicts, being trustworthy and honest in communications, as well as reliable and easy to work with.
Five of the top soft skills are:
Communication – verbal and written
Critical thinking
Teamwork
Professionalism
Enthusiasm, aka positive attitude
Let's explore these skills in the workplace.
Communication skills
Communication frequently tops the list of employers' most wanted skills. This means active listening, tracking what's being said, clarifying when information is not clear, and providing appropriate feedback. It's important to give your full attention to listening, without preparing what you're going to say back.
Communication also involves speaking clearly and expressing yourself accurately. In the workplace, trust is built on communication, so making eye contact with those you are speaking to, using an appropriate tone of voice and level of volume, and speaking at a rate that you will be understood are all aspects of effective verbal communication. Keep in mind that most supervisors expect that you will bring up something if you have a question or concern.
Written communication needs vary quite a bit, depending on the type of job. Clarity, simplicity, and accuracy are all valuable aspects of written communication in any work context.
Problem solving and critical thinking
Critical thinking involves taking in information, asking questions for missing information, analyzing a situation or problem, and identifying what may be needed or any appropriate steps to take. Effective critical thinking includes keeping an open mind, and leading with curiosity rather than judgment, or assuming you already know enough or have the answers. It's also important to keep open to others' perspectives, taking a flexible mindset.
If you have ideas of how to improve work processes or how your job is accomplished, such as ways to save time or effort, most employers would be open to hearing this. However, when you're new, you may not have the full picture of why a job is done a certain way. It's a good idea to observe, learn, and to understand how your job relates to the overall goals of the organization.
Teamwork
What makes a strong team? Traits that build teamwork include positive, courteous interactions with each other, mutual respect, and collaboration. Teamwork involves tolerance for mistakes and learning from those experiences as a team.
Strong team members need to be able to hear constructive criticism; self-awareness helps people on a team to be able to hear it without defensiveness or anger. It can be helpful to recognize that if someone has a better way of handling a task or relating to customers, or has feedback about your performance, that It's only to your benefit to improve.
Great team members also bring empathy and support for each other, while still maintaining healthy workplace boundaries, i.e., not necessarily trying to be close friends with everyone on the team. Flexibility about leading when needed and following when appropriate, also supports a strong team.
Enthusiasm, aka positive attitude
A positive attitude is essential to success. This shows up in the workplace by showing openness to whatever tasks you are asked to do, looking for opportunities that allow you to serve, such as organizational committees and special projects, doing the tasks you are asked to do with energy and without complaining, taking initiative when you see something that needs to be done.
This might include recognizing when tasks need to be done and doing them before being asked. Or thinking about how you can contribute to the success of the organization, for example if you have an idea for the company, suggesting it to your supervisor.
Professionalism
There are many ways to define "professionalism". But appropriate behavior in the workplace and a strong work ethic go hand in hand for professionals. Some tips to professional workplace behavior include:
Be accountable for your work; if you have an assignment, complete the assignment or communicate any obstacles to a supervisor
Arrive on time at work, for meetings, and assignments
Dress appropriately for the work setting
Take responsibility for maintaining your work space
Be honest and respectful with customers, co-workers, and supervisors
Use work computers only for work-related tasks
Use your personal cell phone only on breaks, and keep the ringer off
Aim to be as effective and productive in your job as you can
Want to learn more about skills? Take the Skills Matcher to reflect on your skills and identify careers that match your strongest areas.