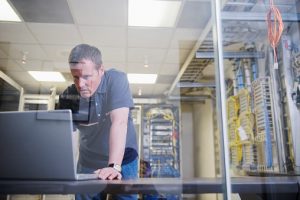 Curious about what it would take to learn marketable skills that could earn you an in-demand new job? Workforce education programs prepare students for specific jobs both in technical and professional fields. Graduates are ready for employment as soon as they finish, generally in careers that pay a family wage.
Workforce education programs span a broad range of interests, including:
Information Technology
Nursing Assistant
Medical Assistant
Chemical Dependency Professional
Criminal Justice
Robotics
Welding
Construction Framing
HVAC
Computer Numerical Control
Accounting
Typical program length ranges from about 6 weeks to 2 years, depending on the field and the credential earned.
Workforce education is a great option for students with a variety of needs. Students concerned about investing in an education that may not qualify them for a particular job can trust that they will gain marketable skills. Students trying to save college costs will find programs that can be completed quickly. And adults reentering the job market after a layoff, military service, incarceration, or taking time off to care for children will often find transition support services at their local community college.
Credit for prior learning
One feature of workforce education that can provide an additional benefit for adult students is the opportunity to gain credit for prior learning. Many colleges will consider awarding college credit for the knowledge and skills a student or applicant has acquired outside the classroom.
Prior learning may be demonstrated in a variety of ways. Typically, colleges consider training you've received on the job, military training, national exams you've passed, a portfolio of your work samples, and professional / industry certifications you've earned.
College personnel evaluate the knowledge you've developed from these experiences and relate it to specific college course expectations. Experience alone would not be considered for credit; students must demonstrate that their experience translates into specific college courses or competencies.
Credit for prior learning can be a significant time- and cost-saver for students, if it's accepted as a replacement for specific classes. You can often move more quickly into the more challenging classes in your field, if your prior learning exempts you from introductory classes. And it can also show employers that you've invested in valuable training outside the college classroom.
One of the reasons credit for prior learning isn't more widely known is that every institution of higher learning evaluates students' experience differently, and awards credit in its own way. To find out how your college or a school you plan to attend conducts PLA, check their website for academic policies related to credit transfer; some may even specify policies for credit for prior learning.
Keep in mind that every school differs in their policies around how much credit may be transferred, how they evaluate prior learning, and even whether prior experience can be applied to credits earned, or only to waive course requirements for a particular degree or credential.
It's usually best to speak directly with an academic advisor, admissions counselor or a prior learning coordinator to get the clearest information for your own situation. It's also important to confirm that your institution is accredited by an organization recognized by the U.S. Department of Education. Your PLA won't be worth much if it's applied to a school that employers or other colleges don't recognize.
If you plan to attend the upcoming National Council for Workforce Education in Salt Lake City on October 25-26, visit CareerOneStop at Booth #21 in the Exhibitor Area! Stop by and tell us about your experience in workforce education, and we will send you away with helpful resources.