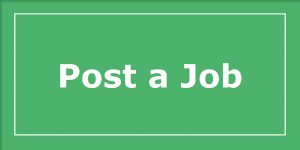 Online job banks offer a simple platform for organizations to post job openings, and for job seekers to search and apply for open positions.
There are literally dozens of private job banks such as Monster, Indeed, and other big names. Posting on these can get your positions in front of high numbers of job seekers—but it can also require substantial money and HR time to post, manage, and maintain the postings.
Instead of paying to post on private job banks, consider the advantages of posting openings on your state job bank.
State job bank advantages
All employers can post open positions on their state job bank at no cost. Note that registration, validation, and posting times may vary by state. Find your state job bank to post your job opening for free.
State job banks attract a very diverse audience of job seekers. Employees who match the diversity of your market increase your hiring options and contribute to productivity and innovation.
If you need assistance with posting a job, writing a position description, or identifying an appropriate salary range to offer, you can find free, in-person assistance from your local American Job Center (AJC). Find your nearest AJC office.
The posting process
Typically, the process starts with registering your organization with the job bank, using your federal ID number and state unemployment tax number for authentication. Once you're a registered employer, you may begin posting job openings. Using the most important keywords to specify job description, title, required skills and experience in your description, will help the system identify the strongest prospective job candidates.
In state job banks, typically you can expect to:
Search your state's largest online resume database
Find candidates with diverse experience
Use an option to "find more resumes like this"
Opt to have interested job seekers apply on the site or apply directly on your website
Save resumes to review and recruit later
Elect to receive emails when resumes are identified that match your job criteria
Targeting your job postings