By Evan Supple
Today's job market can feel harsh, even with an ironclad resume. Finding good, stable jobs remains difficult and increasingly employers are reporting difficulty finding candidates who have the necessary skills to find a home in their companies and succeed in the long term. More and more it appears that there is a skill gap in the workforce, but the missing skills might not be the ones you're thinking of.
Hard skills
The skills you list on your resume are known as hard skills. Hard skills are what make you able to perform your job. You've built up your hard skills through hard work, learning how to take a task and get it done. The sweat on your back after a long day, that comes from your hard skills.
If you look at your resume and it seems like you have everything—you're familiar with all the tools and technologies in your industry, your work experience qualifies you for the positions you've been applying for and you have the education background and certifications employers expect—but you're still having a hard time finding a job or finding success when you can get employment, then you might need to look at your soft skills to see if you've gotten a little rusty.
Soft skills
Soft skills—also known as work-readiness skills, people skills, or essential skills—are the skills you can't put down on paper. Soft skills are what make someone a good employee and easy to work with. For a lot of jobs, making eye contact or dressing well may seem irrelevant, especially if you know you're qualified or even over-qualified for the position. If your soft skills are lacking, however it can be difficult for employers to see past that to realize everything you have to offer their firm.
There's no way to list here everything that qualifies as a soft skill but we can start with the truly essential skills and look at a few others as well. A good thing to consider when thinking about soft skills is the difference between what you're doing and what people notice. With all these soft skills, if people aren't appreciating your strengths in an area then you might need to improve there or just find a way to show all the work you're doing; if you know you're a charmer on phone sales for example but aren't as friendly around the water cooler then you might try being more of a social butterfly.
The basics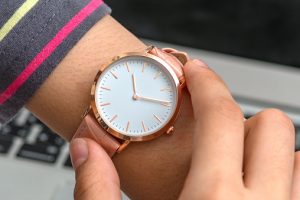 Hygiene, punctuality, and dressing presentably are the absolute baseline of soft skills, especially for an interview—a stick of deodorant might make up for a missed shower once you've been working there for a while but you probably won't get or keep a job you show up to late, and in the clothes you slept in. Expectations for how to dress will vary with every job, from an explicit uniform given to you by your employer to an implicit uniform like a suit or a dress code that could be strict or casual.
Finding your place
Once you've begun working at a new job a lot of finding your place comes down to being a positive addition to the team. If you can be flexible, accept the rules, and follow instructions then you'll be off to a great start. For example imagine you've just started a job as a cashier and your manager asks you to sign out of the cash register when you walk away but at your last job everyone just left the registers logged in. Even though logging in and out every time might be less convenient for you, and even if it doesn't seem to cause any problems, listening to your manager is better in the long run because they'll appreciate not having to tell you multiple times or even getting into a dispute about it.
Leveling up
Once you've truly become a part of the team at your new job then rising to new heights will often come down to your critical thinking, self-motivation, and perseverance. These skills and traits aren't as black and white as some of the things we've talked about above but they're just as important and you're just as capable of improving them—or putting them to work for you. From an employer's perspective these come down to more than just getting the job done, they show a hunger for the job that they can entrust with more responsibility, a team player who might be worth investing in for the future.
These kind of soft skills are the leadership qualities that are the most in demand today. You might consider putting some of your own time into a side project or some extra effort in an area you don't usually focus on. If you work retail for example, being more active about customer service, building relationships with regulars and making sales through your own initiative will impress the people you work with and show that you care about the job beyond the paycheck.
Last thoughts
It might feel like you have no control over these soft skills, but you can improve most if not all of them with a little practice—but only after taking an honest account of yourself—and you might even find yourself doing more and better just being aware of what employers are looking for beyond the resume.
Below you'll find some of CareerOneStop's resources for soft skills and make sure to keep an eye out for upcoming content on this crucial part of the 21st century workplace.
Want to learn more?
Read more about Soft Skills on CareerOneStop
Assess your skills with this Skills Checklist
Watch these videos on soft skills from the U.S. Department of Labor
Evan Supple is a content analyst for CareerOneStop. A recent Macalester College graduate, he hopes to advocate for workers with his writing and video projects. He lives in St. Paul and is content.