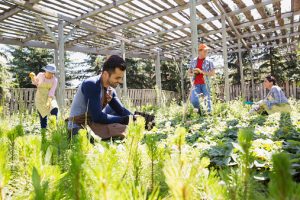 How many times have you heard someone say "I could NEVER sit behind a desk all day"? If that describes your outlook, there are plenty of career alternatives for you to investigate.
The variety of active careers is broad. They may involve interaction with other people or more solitary pursuits. They may be indoors or outdoors, and may take place in settings from warehouses to hospitals, business environments to schools. They are not limited by the level of education, either.
Entry-level workers without specific training and work experience will find a number of possibilities to keep them moving. Or if you have a degree and experience that you want to put to work, or are planning your future career, there are many career options for you as well.
Click on the titles you're interested in to learn more details about the field. From there, you can find current job openings in your local area by selecting the "Find job openings" box in the Outlook section.
So go ahead and leave that desk chair behind, lace up your comfortable shoes, and get on the move!
For entry level jobs – these require very little or no previous experience and training. Some employers may request additional qualifications.
Some training required – previous experience or training from a few weeks to a couple of years
4-year degree or more required