Ever wondered how much your pay might grow or shrink in a different city or state?
Whether you're thinking about starting a career, relocating, or making a change in your career path, it's important to do salary research. But average pay can vary greatly depending on where you work. CareerOneStop's Compare Salaries lets you find average pay for different occupations and different locations.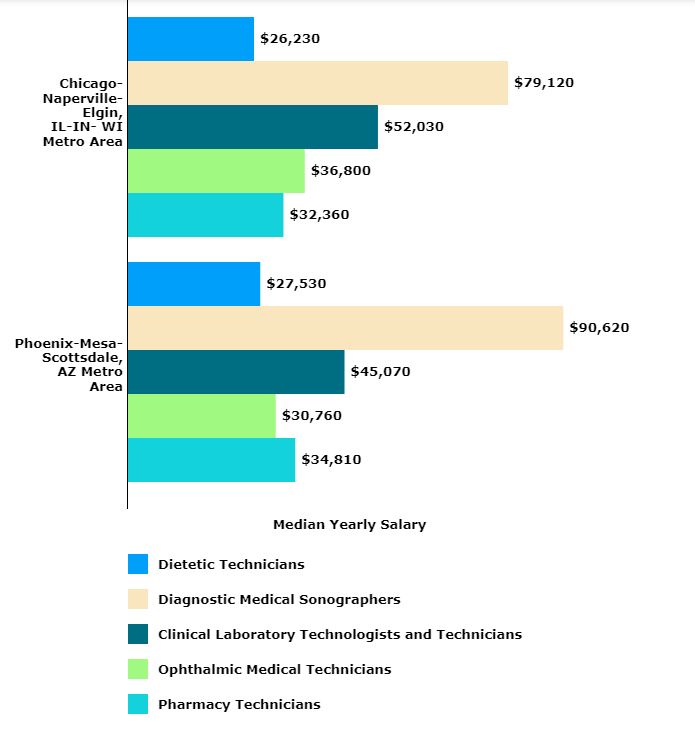 Visit Compare Salaries to get started.  You'll be prompted to enter up to five occupations and up to five local areas anywhere in the United States. You can view your results in either a graph or a table form—and you can create as many custom graphs and tables as you like.