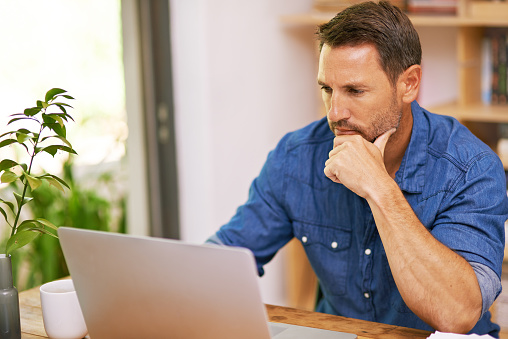 Working for the federal government can be a great option for veterans. Depending on the circumstances, federal jobs can offer greater stability than jobs with private companies. In addition, veterans' skills often transfer readily to federal agency work, making veterans particularly valued candidates.
How are federal civil service jobs structured?
There are three distinct areas in federal civil service:
Competitive Service: offers the greatest number of federal jobs, based in the executive branch of federal government, and veterans' preference applies. Search for these on USAJOBS.gov
Excepted Service: jobs that are excepted from rules of competitive service – agencies may hire in this category when it's not feasible or practical to hire under competitive service rules. Job notices may either be on USAJOBS.gov or on individual agency websites. Veterans' preference applies.
Senior Executive Service: primarily executive or managerial jobs, emphasizing leading change, leading people, driving results, business acumen, and building coalitions. Some job notices are published on USAJOBS.gov; many are internal postings. Veterans' preference does not apply.
What is veterans' preference?
Veterans' preference gives eligible veterans preference in hiring over many other applicants. It does not guarantee veterans a job and it does not apply to internal agency actions such as promotions and transfers. Eligibility for veterans preference is based on dates of active duty service and other specifics of service; not all active duty service qualifies. Learn more about veterans preference.
How can you find federal job openings?
Your federal job search process starts with identifying the type of job you want. Then search for titles related to that job on the USAJOBS website. There are many federal agencies and on any given day USAJOBS lists thousands of jobs available with most of these agencies. You don't need an account on USAJOBS to search for a job, but you must register to apply for a job.
You can apply to most federal jobs with a resume. Use the resume builder on USAJOBS to help ensure your resume is appropriate for federal job applications. Federal resumes must be targeted and tailored to the position, and are usually several pages long, compared to 1-2 page resumes for private sector jobs.
Learn how to write a resume that ensures you meet the specifics of federal job applications.
How do you ensure you qualify?
"Vacancy announcement" is the federal government's term for a job description, and it's critical that you read each carefully to ensure you qualify before applying. There is a difference between being eligible and qualified for federal positions; to be selected, a candidate must meet both criteria.
Eligible
Being eligible for a position means meeting basic criteria. Make sure to review the criteria listed in the "who may apply" section of the announcement. While veterans have access to many of the positions posted on USAJOBS.gov, some jobs may limit the candidate pool, for example to current employees only.
Qualified
To be qualified for a position, you must meet the specialized skills, specific experience, and any other criteria outlined in the vacancy announcement. Vacancy announcements have a special section for qualifications and evaluations. This is the most important section in determining whether you qualify for the position, so analyze this section to find the key words and specific skills to include in your resume. Be sure to follow the directions in the evaluation criteria.
Explore more details on each of these and related topics on CareerOneStop's federal hiring for veterans.