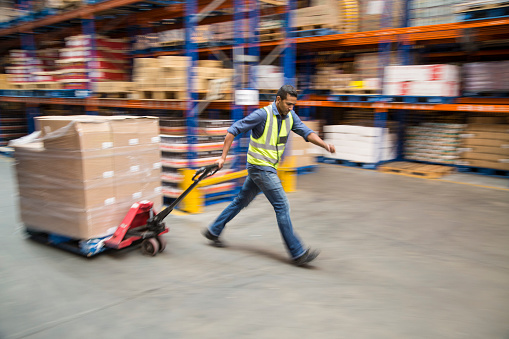 If you are in the job market, there is plenty of hiring to talk about. Thousands of new jobs are opening up in a variety of industries to accommodate the changes in the economy and consumer behavior.
Check out this list for some of the types of employers hiring workers now, and the kinds of positions they are seeking to fill. To find job openings in your local area, visit CareerOneStop's Job Finder.
Online shopping retailers: order fulfillment, warehouse, package handlers, and delivery workers
General package delivery services: package handlers and drivers
Grocery stores and convenience stores: shelf stockers, cleaners, order fulfillment shoppers, cashiers, warehouse
Hardware stores: retail associates
Moving services: movers and drivers
Pharmacies: cashiers, pharmacy technicians, and distribution center associates
Pizzerias: pizza makers, delivery drivers, and truck drivers
Grocery shopping services: order fulfillment shoppers, delivery drivers
Restaurant delivery services: pick up and deliver drivers
Big box retailers, construction and supply stores: seasonal cashiers, store team leaders, merchandisers, security and distribution center positions.
Manufacturers of food and hand sanitizer: factory workers, distribution workers, and corporate administration positions
Tutoring services: instructors
Auto parts: retail sales, warehouse, delivery drivers, store managers
Security services: security guards
Home health care services: home health aides
Senior living services: CNAs