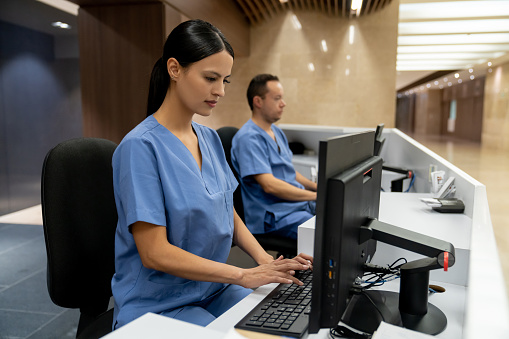 Like most industries, the healthcare sector took a big hit during COVID-related shutdowns this spring: the U.S. Department of Labor reported that 1.4 million healthcare jobs were lost in April alone. But unlike in many industries, there were, and are, some positive spots in healthcare employment. If you're looking for a healthcare job, read on to understand where your best prospects might lie.
One big impact of COVID and the related shutdown was that it practically split the healthcare field into two distinct job pools. As providers throughout the country cut back on elective procedures, many many jobs were lost. Hospitals and clinics that suddenly had no revenue coming in had to furlough or lay off workers.
This employment spiral took place in nearly all healthcare specialties except one: critical care. Rather than spiraling, employment demand in critical care skyrocketed. As hospitals starting seeing or preparing for an increase in acutely ill coronavirus patients, many needed to quickly ramp up hiring critical care practitioners and support teams.
Critical care employment demand
Several emergency- and critical-care related occupations saw employment growth in midst of the COVID shutdowns, including:
Certified Nursing Assistant
Emergency Medical Technician
Visit CareerOneStop's Job Finder to find job openings near you for any of the above jobs.