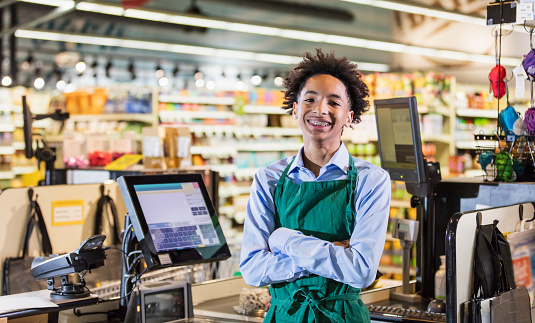 As pandemic shutdowns end and the economy re-opens, this summer promises to have plenty of job opportunities. Already many employers are reporting that they can't fill open positions. But if you're young and don't have work experience, or if you lack a degree or have other barriers to employment, landing a job can still be tough.
Luckily, there are people and places to help you with your job search. A great place to start is to connect with a youth employment program in your local area. These programs offer free job, career, and training assistance to people between the ages of 16 and 24. They are often geared toward people with barriers to employment such as youth who are experiencing homelessness, have had criminal justice involvement, are pregnant or parenting, or are dealing with other issues including concerns related to BIPOC of LGBTQ.
Youth employment programs are usually run by local nonprofit organizations, but are also available at many American Job Centers. When you enter your city and state or ZIP code at the Youth Program Finder, you'll get a list of services in your area. Some may have income or other guidelines about who they can serve. And different programs offer different services, so try contacting a few programs to ask what kinds of assistance they offer.
Services may include:
Help finding a full-time, part-time, or summer job
Resume or job application assistance
Interview practice
Information on apprenticeships or internships
Community referrals for assistance with housing, health, or other concerns
Find more resources to help with your job or education goals at CareerOneStop's GetMyFuture website.