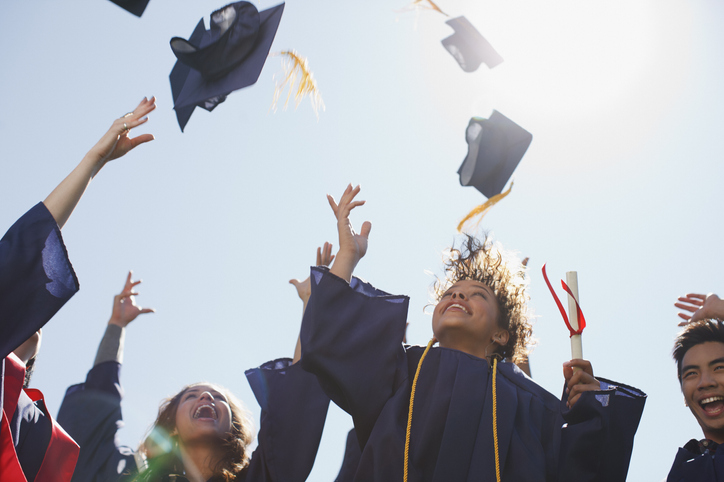 There are still a few weeks of summer, but if you are a high school senior or a parent of one, you have probably started to think about what's going to happen once graduation day has passed. Many students either plan to start work right away or attend four-year college. But another path, certificate programs, may be a good fit for some students.
Certificate programs are a training option that typically takes one year or less and prepares students for a particular career or helps them be more competitive in the job market.
What are certificate programs?
A certificate is an award earned after completing a short program that is focused on a specific skill needed in a specific industry, rather than a broad course of study as most degree programs are. Certificates do not result in a degree although some college degree programs accept certificate courses as transfer credits.
Certificate programs are offered by community and technical colleges, trade schools, and online schools. The length of certificate programs varies from a few weeks up to nearly two years, though most certificates can be earned in less than a year.
A certificate shows an employer that you have completed training, have developed the knowledge and competencies you will need to do a job, and passed any required tests. One advantage for employers is that certificate program content can be changed more quickly than in many degree programs, so certificate programs are often responsive to changing employer needs.
Some certificate programs that are very short—a few weeks—prepare someone to move into a new job within their current career. For example, a medical assistant might take a medical billing and coding certificate program. Longer certificate programs can prepare a student for a first­—or new—career.
Unlike degree programs, certificate programs typically do not require admission or have specific qualifications, except where they relate to higher-level skill acquisition for experienced professionals in a field.
They are less expensive than college degree programs because they are much shorter. Financial aid may be available for some programs, but it's important to contact the school directly to find out about costs and aid options.
Find certificate programs
To search for certificate programs in your area, follow these steps with the Local Training Finder:
Enter a keyword for the type of job or training you're looking for.
Enter your location to view a list of programs near you.
Use the "Program Length" filter on the left side of your results to select "Less than one year" and / or "At least one but less than two years".
In the right column, you will see length of program (some schools offer different lengths of programs for the same subject area), and the number of students who completed the program in the past two years.
Career possibilities
There are a large number of careers that certificates can help you qualify for; if you have a training institution you want to attend, check their website to explore their programs. Some of the careers that longer certificate programs can prepare a student for include:
Web design and web development
Nursing assistant
Graphic design
Accounting
Computer programming
HVAC-R
Legal assistant
Massage therapy
Sheet metal worker
Court reporter
Paying for certificate programs
Many certificate programs are eligible for training assistance through through the Workforce Innovation and Opportunity Act (WIOA), for eligible applicants. To find out if you qualify, visit your closest American Job Center.
To explore a broad range of financial aid options, visit Pay for training.