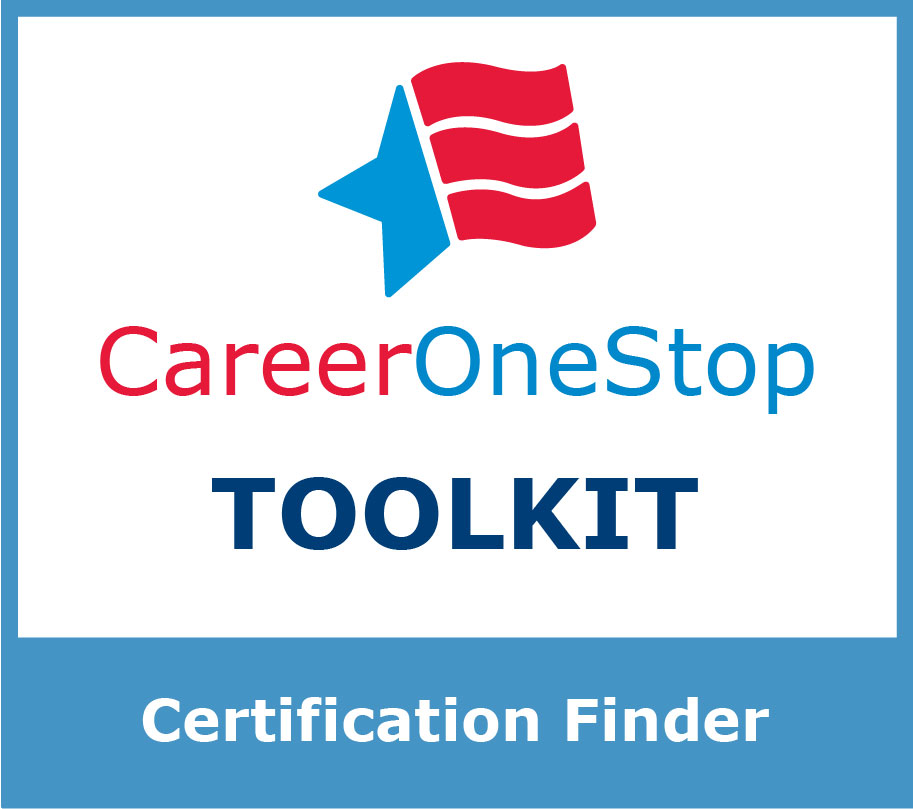 Looking for a way to boost your job qualifications? You might want to consider earning a certification that hundreds of employers nationwide are looking for in their hiring efforts.
If you're new to the concept, a certification is a credential that shows employers you have a certain skill or knowledge, for example, Microsoft Azure, Basic Life Support, or a specialized welding technique. Certifications may be earned by passing a test and, typically, paying a fee. They are usually sponsored by professional associations or companies that specialize in a technology or field.
In-demand certifications
When employers develop job postings, they typically include a description of required and preferred qualifications, including certifications. CareerOneStop analyzes millions of job postings on the National Labor Exchange website to collect all the mentions of certifications from job qualifications. When a particular certification is mentioned frequently, it's categorized as in-demand, or "hot".
The "Hot certifications" list makes it easy to focus your efforts on the certifications that will probably have the most positive impact on your job search or career advancement.
Some groups that may find earning a certification particularly helpful include:
Students preparing to graduate or who have recently graduated may want to earn a certification to add an additional marketable credential to their resume, or to qualify for a specific job.
People who are making a career change may find earning a certification helps them demonstrate their competence or knowledge to employers in their new field.
Seasoned workers may earn a certification in their field to refresh their credentials, improve opportunities for promotion, or to qualify to seek a new job in their field.
Want to jump to look up certifications available in your field and find out if there are any "Hot certifications"? Enter a keyword or title for your occupation and look for the chili pepper symbol that designates a "Hot certification." Keep in mind that earning other certifications may also be an asset to your qualifications.
Current "Hot certifications"
CareerOneStop recently completed an updated analysis of job postings and will publish the new "Hot certifications" this month. Below is an advance look at the certifications CareerOneStop has found to be currently the most in demand across the United States, the organizations that sponsor them, and the careers most closely associated with each certification, where applicable.
Note that information technology and healthcare occupations show up frequently on this list; both the IT and healthcare industries have established more certifications than any other industry, and IT generates new certifications frequently as new products emerge.
Top 25 most-mentioned certifications
Certification name
Sponsoring organization
Related occupation titles
CPR Certification
American Red Cross
Relates to a broad variety of occupations, as a skill.
Advanced Cardiovascular Life Support (ACLS) Experienced Provider (EP)
American Heart Association
Relates to a variety of healthcare occupations, as a specialty.
Certified Risk Manager
The National Alliance for Insurance Education and Research
Financial Managers
Treasurers and Controllers
Accountants and Auditors
Financial Risk Specialists
Insurance Sales Agents
CCNA Certification
Cisco Systems, Inc.
Computer and Information Systems Managers
Database Administrators
Network and Computer Systems Administrators
AWS Certified Solutions Architect – Professional
Amazon.com Web Services
Computer Systems Analysts
Computer Network Architects
Database Administrators
Child Development Associate
Council for Professional Recognition
Social and Human Service Assistants
Childcare Workers
Registered Health Information Administrator
American Health Information Management Association
Medical and Health Services Managers
Health Information Technologists and Medical Registrars
Certification in Risk and Information Systems Control
Information Systems Audit and Control Association
Information Security Analysts
Nationally Certified Medical Assistant
National Center for Competency Testing
Medical Assistants
Medical Secretaries and Administrative Assistants
AWS Certified Security Specialty
Amazon.com Web Services
Computer Systems AnalystsInformation Security Analysts
CCNP Security Certification
Cisco Systems, Inc.
Information Security Analysts
CompTIA Server+
Computing Technology Industry Association (CompTIA)
Computer Network Support Specialists
Certified Medical Coder
Practice Management Institute
Medical Records Specialists
Certified Occupational Therapy Assistant
National Board for Certification in Occupational Therapy, Inc.
Occupational Therapy Assistants
Outside Plant (OSP) Designer
Building Industry Consulting Service International
Network and Computer Systems Administrators
CCNP Enterprise Certification
Cisco Systems, Inc.
Computer Network Architects
Certified Payroll Professional
American Payroll Association
Human Resources Specialists
Bookkeeping, Accounting, and Auditing Clerks
Payroll and Timekeeping Clerks
Certified Emergency Nurse
Board of Certification for Emergency Nursing
Registered Nurses
Phlebotomy Technician
American Society for Clinical Pathology
Phlebotomists
Certified Internal Auditor
Exemplar Global
Accountants and Auditors
Certified Cloud Security Professional
International Information Systems Security Certification Consortium, Inc.
Information Security Analysts
Society for Human Resource Management Certified Professional
Society for Human Resource Management
Human Resources Managers
Human Resources Specialists
CompTIA Cybersecurity Analyst (CySA+)
Computing Technology Industry Association (CompTIA)
Computer and Information Systems Managers
Certified Ophthalmic Assistant
Joint Commission on Allied Health Personnel in Ophthalmology
Medical Assistants
PMI Agile Certified Practitioner
Project Management Institute
Information Technology Project Managers