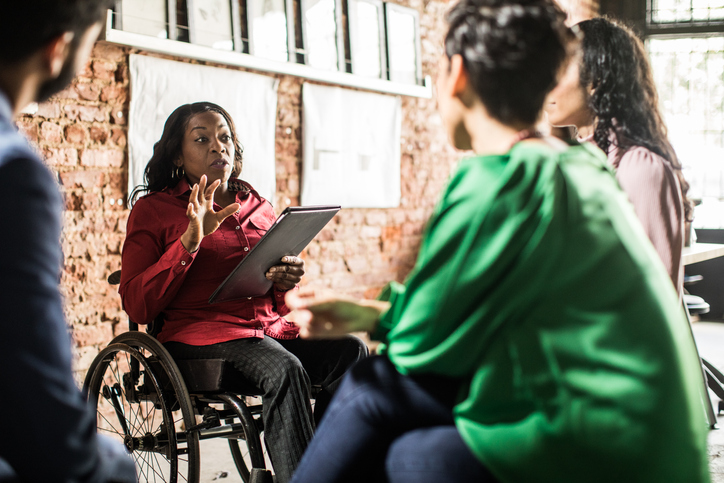 Looking to expand your hiring pool? Individuals who have disabilities are a less-tapped, often well-educated workforce, who have an overall record of high employee retention. The U.S. Department of Labor provides resources to help with key steps for hiring individuals from this labor pool:
Recruiting assistance, including targeted job posting websites and a recruitment program for college students who have disabilities, and
Job accommodation resources, including free consultation on accommodation options for your business.
Resources to help recruit workers
The U.S. Department of Labor's Office of Disability Employment Policy (ODEP) offers these initiatives to help employers hire individuals with disabilities:
Job accommodation resources
You may have questions about how workers who have specific disabilities might perform the tasks of positions at your organization. Job accommodations bring many jobs within reach. Technology offers many solutions, but job accommodations can include work schedules and locations, or other options that may already be within your current operating plans.
A job accommodation is an adjustment to a job or work environment that makes it possible for an individual with a disability to perform their job duties. Not all people with disabilities (or even all people with the same disability) need the same accommodation.
There are three areas in which reasonable accommodations may be needed:
Adjustments to the job application process so a qualified applicant with a disability can be considered for a position
Modifications to the physical work environment, or to the way a job is usually performed
Changes that enable an employee with a disability to enjoy equal benefits and privileges of employment like those that are enjoyed by other employees without disabilities.
There are excellent resources to help address your accommodation-related questions and find viable, workable, affordable options.
Learn more about hiring individuals with disabilities.