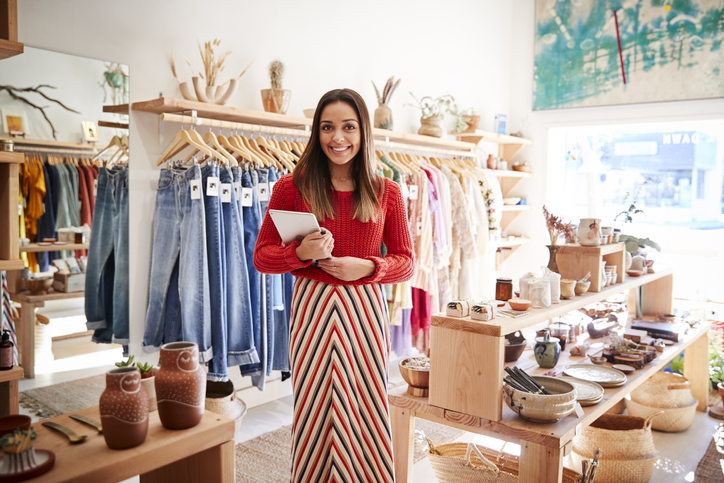 In support of Small Business Week, this week's CareerOneStop blog features a model of the skills, knowledge and abilities that contribute to successful entrepreneurship. For people who operate a small business, this model may be useful to help evaluate potential skill gaps and training opportunities you may have. For entrepreneurship training programs, this model may help define the full range of skills to cover in curriculum.
Who developed the model?
In collaboration with the Consortium for Entrepreneurship Education, the US Department of Labor's Employment and Training Administration has worked with education, business, and industry leaders to develop a competency model for entrepreneurship as it relates to all career areas. The model is designed to be adaptable along with changing skill requirements and will be kept updated.
What is a competency model?
The competency models on the Competency Model Clearinghouse are based on a tiered "building block" framework. Each building block describes a competency that is essential for successful performance in the career or industry represented by the model.
These blocks are arranged in tiers of increasing specialization. The bottom or base includes foundational competencies needed by virtually all people who work in that career or industry. This level includes personal qualities, academic skills, and workplace knowledge.
The next tier includes the technical competencies needed for the industry and particular sector. The top tier describes occupation-specific competencies needed for different jobs, including management-level competencies.
What are some key entrepreneurship competencies?
To get an idea of the competencies needed to be a well-rounded entrepreneur, here are some examples from the model at different levels:
Personal effectiveness: initiative, ambition, willingness to learn
Academic: reading, mathematics, critical thinking
Workplace: creative thinking, networking, checking/examining & recording
Industry-wide technical: innovation & invention, marketing, risk assessment & management
Industry-sector technical: micro-enterprise, social entrepreneurship, small business development
For more in-depth information, each building block is further defined in a downloadable spreadsheet. For example, risk management is further defined in measurable terms:
Risk Management
Explain types of business risk
Evaluate potential risks
Determine ways that small businesses protect themselves against loss
Determine business's liabilities
Obtain insurance coverage
Develop safety and security policies and procedures
Establish parameters for staff responsibility/authority
You will also find an Entrepreneurship model downloads page that lists several downloadable worksheets in different formats to help you apply the competency model information for your own purposes:
Gap Analysis Worksheet – to inventory your current entrepreneurship competencies
Employer Competency Needs Analysis Worksheet – to rate your employees' entrepreneurship competencies
Curriculum Analysis Worksheet – to identify the skills, knowledge, and abilities to include in your entrepreneurship curriculum
Credential Identification Worksheet – to identify the knowledge, skills, or abilities to include in a new credential under development, or that are missing from an existing credential
Ready to explore more on your own? Visit the Entrepreneurship Competency Model.