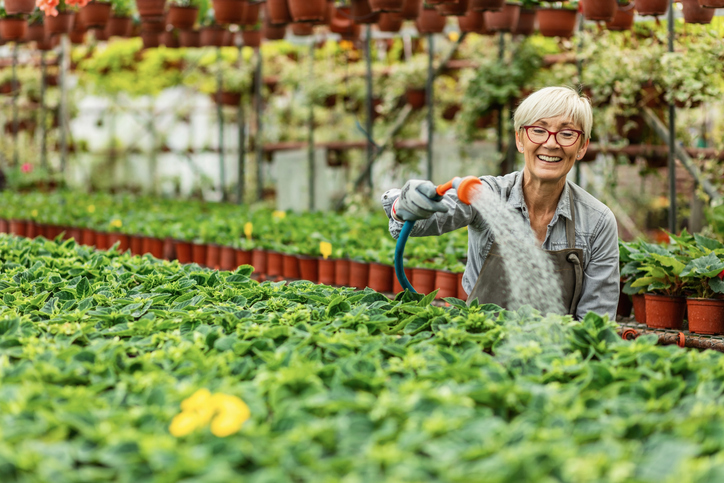 With the national unemployment rate remaining well below 4 percent, the U.S. labor market is tight. If you're an employer trying to fill positions, you probably already know this. You've likely also heard that it's a great time to reach out to workers aged 55 and older—a historically under-employed group.
The benefits of including older workers in your workforce are many. Older workers carry significant experience and expertise (in many industries, they can be a key to understanding how to reach the rapidly growing customer base of older adults). Older workers often have broad experiences that prepare them to be excellent mentors to younger workers. And many older workers have strong work ethics and fewer commitments to family members than younger workers do.
Best practices for recruiting and retaining older workers
A U.S. government forum on older workers identified some high-level best practices to help employers hire and retain older workers.
Use nontraditional recruiting techniques such as partnerships with national organizations that focus on older Americans.
Employ flexible work situations and adapt job designs to meet the preferences and physical constraints of older workers.
Offer the right mix of benefits and incentives to attract older workers such as tuition assistance, time off for elder care, employee discounts, and pension plans that allow retirees to return to work.
Provide employees with financial literacy skills to ensure they have a realistic plan to provide for retirement security.
Treat all employees in a fair and consistent manner and employ a consistent performance management system to prevent age discrimination complaints.
Practical resources for hiring and retaining older workers
As the country's largest organization dedicated to older Americans, AARP offers valuable resources supporting employment for its members. The AARP Employer Resource Center offers tools and information to help employers follow age-inclusive recruitment practices.  Their goal is to guide employers in making sure their hiring practices fight bias and value age diversity. Check out the following articles and tools on the AARP website:
How to Improve Age Diversity in Hiring in Your Organization
This article discusses strategies for expanding diversity initiatives to include age, how employee motivation increases with the presence and guidance of older workers.
4 Ways to Fight Unconscious Bias in AI-Powered Recruiting Platforms
This article discusses the algorithms used in recruiting systems and identifies key strategies can help prevent bias from creeping into the data stream and the algorithms that learn from it.
Worksheet: Career Stage Recruitment
This simple one-page worksheet is designed to help employers if they are overlooking key career stages (including older workers) in their recruitment practices.
Guide to Job Postings: Say This, Not That
This short two-page guide offers practical advice to help employers avoid making assumptions by hiring managers about age, salary expectations, skills, and qualifications can result in age-biased job postings.
Looking for more resources to help you hire and retain a strong workforce?
Visit CareeOneStop's Business Center.