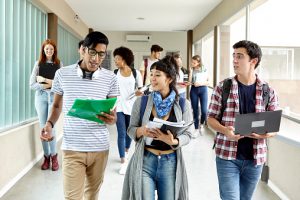 A bachelor's degree in Environmental Science can open the door to a broad variety of roles and types of organizations. Some environmental scientists spend most of their time in the field – whether studying soil, sampling water sources, measuring air quality; while others engage primarily in writing and research from a desk. Virtually all careers in Environmental Science involve taking a deep interest in environmental phenomena and problems, with a focused intent to understand and, when needed, resolve them.
Overview of Environmental Science careers
Environmental scientists conduct research and investigate pollutants and hazards that affect the environment or public health. They collect, analyze and report on data such as pollution emissions, atmospheric monitoring, or soil and water samples.
Environmental scientists play e a significant role in communicating scientific information to the public or the organizations they work for, often through presentations and written reports. They may develop research models, and advise organizations and public offices about preventing environmental impacts, as well as measuring and documenting them when they occur. A strong theme of compliance with government regulations runs through these careers, so knowledge of regulations and requirements related to their specific area is often required.
Environmental Science career options
Many career options in Environmental Science require a bachelor's degree in the field. Check out this list for a variety of Environmental Science-related careers; select a linked occupation to see typical tasks, salary, employment projections, education and training required, and more.
Biological Oceanographer
Biotechnologist
Decontamination Technician
Ecologist
Environmental Biologist
Environmental Biotechnology
Environmental Data Analyst
Environmental Health Safety Trainer
Environmental Monitor
Environmental Writer
Forensic Biologist
Groundwater Sampling Technician
Habitat Restoration Engineer
Habitat Specialist
Integrated Water Resources Manager
Lab Technician
Land Management Specialist
Marine Biologist
Marine Science Educator
Oceanographer
Open Space Planner
Pollution Prevention Technician
Safety Supervisor
Seismologist
Treatment Storage Disposal Technician
Types of organizations that hire Environmental Scientists
The majority of environmental scientists work in government, though growth is expected in the private sector. Most government positions are at the state level. A number of positions in private companies involve conducting scientific work, management, or consulting with companies to help ensure they comply with environmental regulations
Join Environmental Science professional associations
Joining a professional association can help you:
Develop a network of peers in your occupation or industry
Find professional development opportunities to help you advance your career—or enter a new field
Keep current on changes in your field through conferences and publications
Check out these prominent professional associations for environmental scientists, and find more on the Professional Association Finder.
 Certifications for Environmental Science careers
Certifications demonstrate that you have specific skills or knowledge. Some employers require or prefer a particular certification, and many people earn them to advance in their careers. Check out these examples of Environmental Science-related certifications, and find more on the Certification Finder.