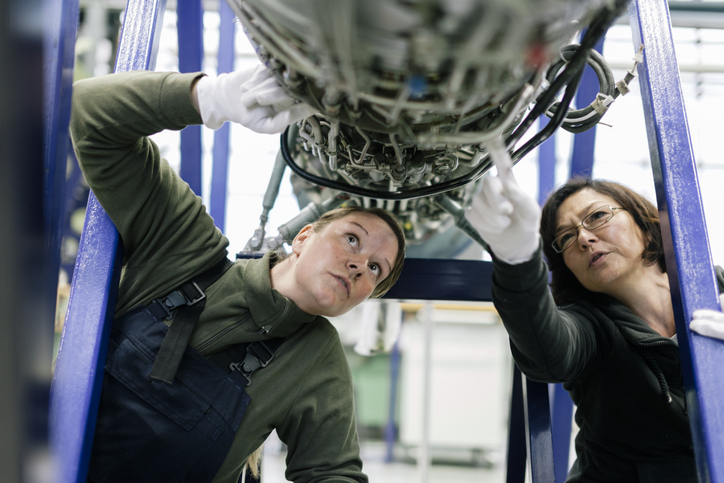 You may have heard the term "STEM" tossed around—referring to careers in Science, Technology, Engineering, and Math. Or "STEAM", which adds Arts to the mix. If you're curious about what STEM is all about, take a look at this sector that offers many in-demand, well-paying, leading-edge, and rewarding careers.
The STEM career cluster is about expanding our concept of the universe and inventing the future. It centers on applying scientific methods, new technologies, and creative problem-solving skills to improve both natural and human-built worlds.
What do people in STEM careers do?
STEM workers are employed by diverse industries, such as healthcare, manufacturing, telecommunications, construction, and agriculture.
Technologies developed by STEM workers include smartphones and online shopping, climate change research and space exploration, along with life-saving innovations like cancer treatments and Alzheimer's research.
Sample STEM work settings include laboratories where scientists develop pharmaceuticals, biofuels; home offices for IT workers designing websites; and construction jobsites for engineers.
Universities and employers are recruiting more women and people of color to choose STEM-related college majors and workplaces.
What are some current trends in the STEM sector?
High overall job growth is expected. STEM careers account for nearly 10 million jobs in the U.S. Job growth of more than 8% is projected over the next decade, adding about 800,000 jobs.
Certain regions and states are seeing especially fast growth. Texas, New York, California, and Washington are seeing dramatic STEM job growth, but STEM jobs are also increasing rapidly in less established locations such as North Dakota, Tennessee, and Georgia.
Computer and technology fields are growing faster than any other fields in STEM.
The value of the arts has gained greater recognition in STEM. STEAM is a related global education movement that incorporates the arts to use the creative process to investigate scientific concepts.
Would a career in STEM be a good fit for me?
Careers in this cluster offer opportunities for inventive, science- and data-loving minds to solve complex problems for a wide variety of products and industries.
Wages in this career cluster are typically much higher than the national average for all occupations. Engineering fields offer some of the highest starting salaries of all occupations for new college graduates.
Curiosity and creativity are important traits in STEM careers, as workers are on the front lines of scientific discoveries and developing cutting-edge technologies.
Workers in math-related careers report particularly high rates of job satisfaction. Mathematicians, statisticians, and actuaries are among the fastest-growing of all STEM jobs.
Engineers work in a wide variety of industries all over the world, contributing to high levels of job security.
The technology sector employs the largest number of STEM workers, in many fast-growing fields.
Math, design, reasoning, and communication are essential skills in this cluster.
What are some careers to consider in STEM?
The list below shows STEM occupations that require different levels of education; the majority require a four-year degree. Click any link to find out more about a career, including typical responsibilities, average wages, employment projections, training requirements and more.
Certificate or Associates degree
Bachelor's degree
Bioengineers and biomedical engineers
Graduate degree
Environmental Restoration Planners
Human factors engineers and ergonomists

Want to learn more?