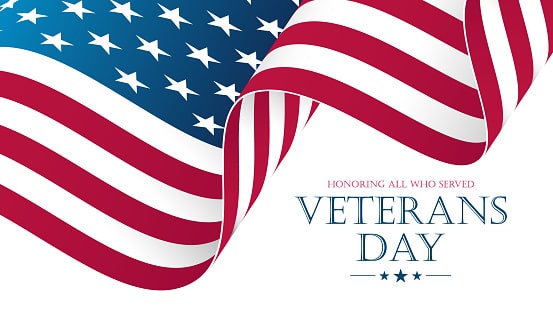 This Veterans Day comes with unique challenges for veterans seeking civilian employment. As workplaces and the labor market adapt to the changing environment due to the COVID-19 pandemic, job searching can seem more complicated than ever. But there are many resources out there to help connect veterans with employers who want to hire them.
American Job Centers
A great first step is to connect with a Veterans Employment Representative at a local American Job Center. Nearly 2,400 AJCs nationwide help people search for jobs, find training, and answer other employment related questions. Veterans Employment Representatives are the AJC staff members who specialize in serving veterans. They meet with employers in the area to promote the recruitment and employment of veteran employee candidates, and they can help connect veterans to these opportunities. They can also connect veterans with other job search and education resources.
Usually, a veteran can locate a local American Job Center, and call or visit to request services. However, due to COVID-19 restrictions, many AJCs are temporarily closed or have shifted to virtual services. Veterans can still visit CareerOneStop's American Job Center Finder and find contact information for a Veterans Employment Representative. They can call or email the representative to find out if online or phone services are available.
Veterans Job Matcher
Veterans who want to explore job opportunities on their own can visit the Veterans Job Matcher, where they can enter their military job title or code, and create a list of civilian careers that use similar skills and work experience as their military job. For each of the civilian careers on your list, they can review basic career information such as typical wages and job outlook, and they can link to job postings in their local area.
More resources from CareerOneStop
The Veteran and Military Transition Center offers a wide range of employment, training, and related resources to help veterans succeed in the civilian workforce.  Visit the website and check out these sections
Explore civilian careers
Assess skills and interests
Career options
Civilian workplaces
Back to school
Apprenticeships and certifications
Short-term training and college degrees
Financial aid resources
Job search
Planning a job search
Federal hiring and veterans preference
Resumes and interviews
Benefits and assistance
Unemployment benefits
Housing and health care
Accessing military records